cold weather, warm hearts
Festive Cheer as Winter Nears
Beat the cold-weather blues with this box full of treats and trinkets to last all season long.
Gift More Than Just A Box
Every box we send is not just filled with treats and essentials; it's packed with memories, love, and the silent promise that even though they're growing up and moving forward, home will always be waiting. Warm Thoughts
Say it from afar with goodies from home, wherever they are. Glowing Hearts
Keep their spirits bright and rejuvenate their spark. Sweet Treats
The perfect pick-me-up to get through those late-night study sessions. Family Traditions
Extending boundaries to welcome new friends and chosen family into the fold.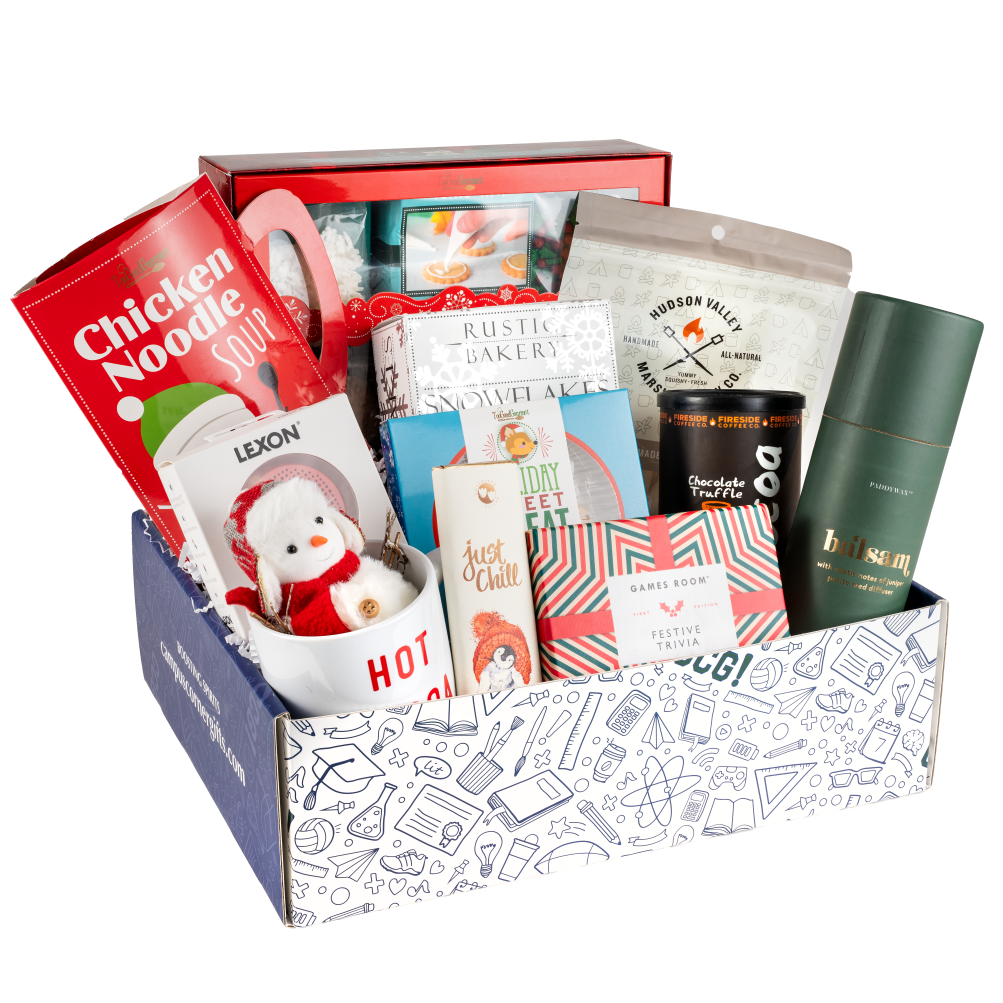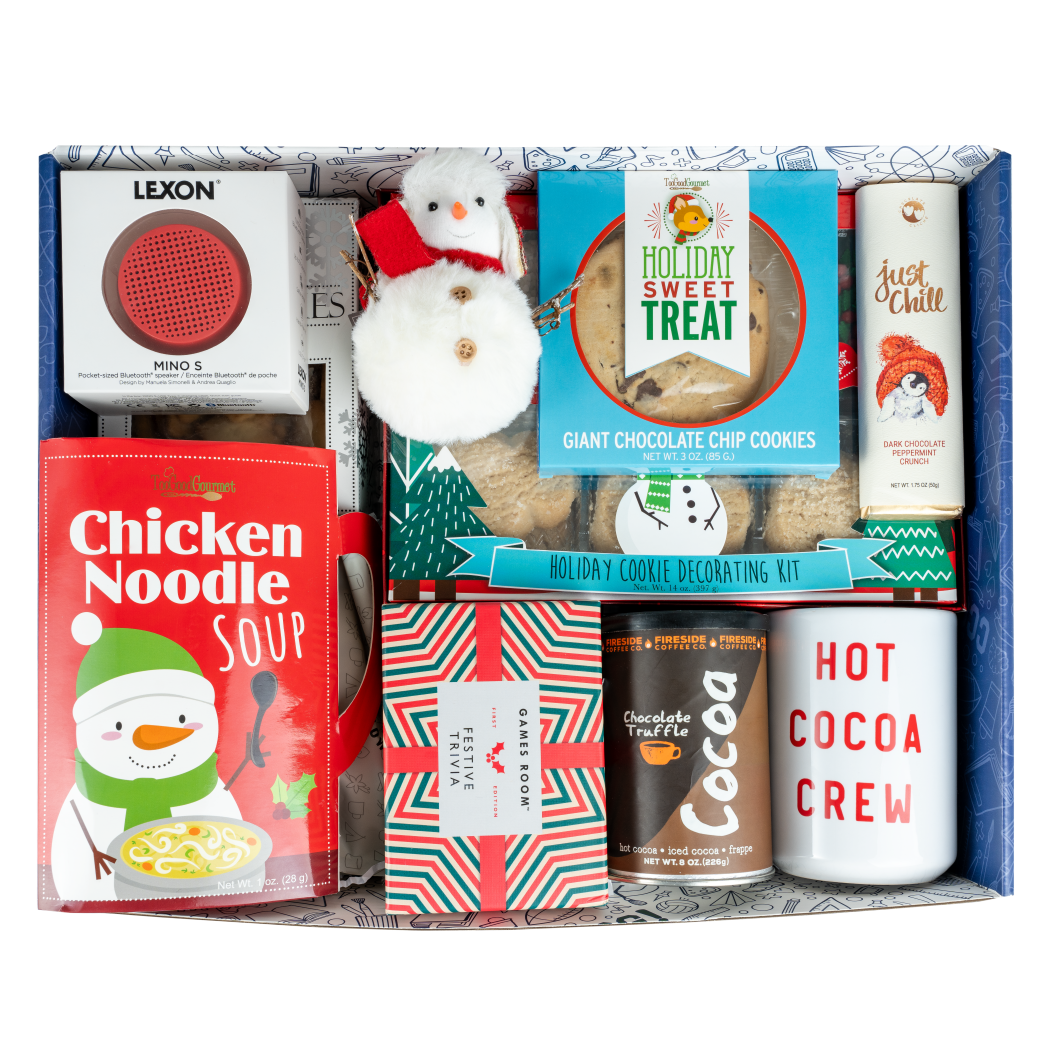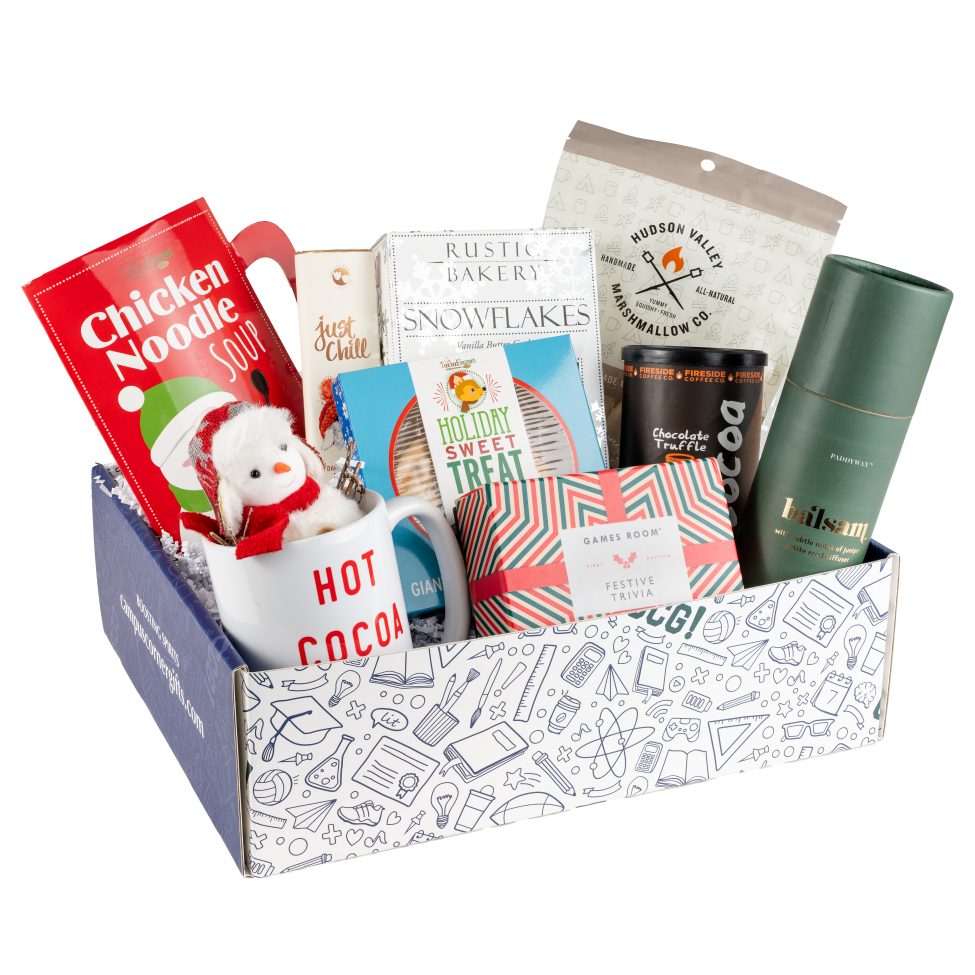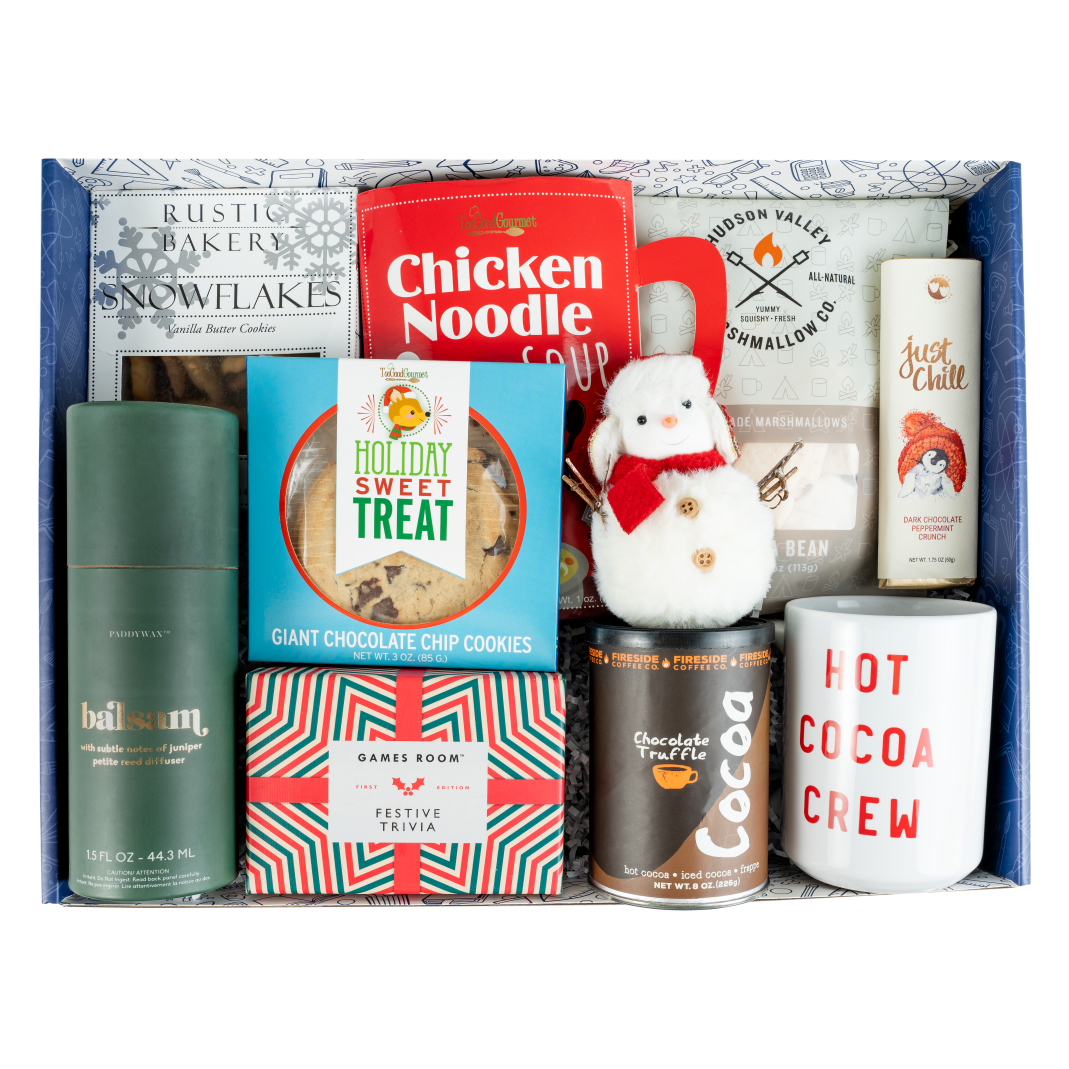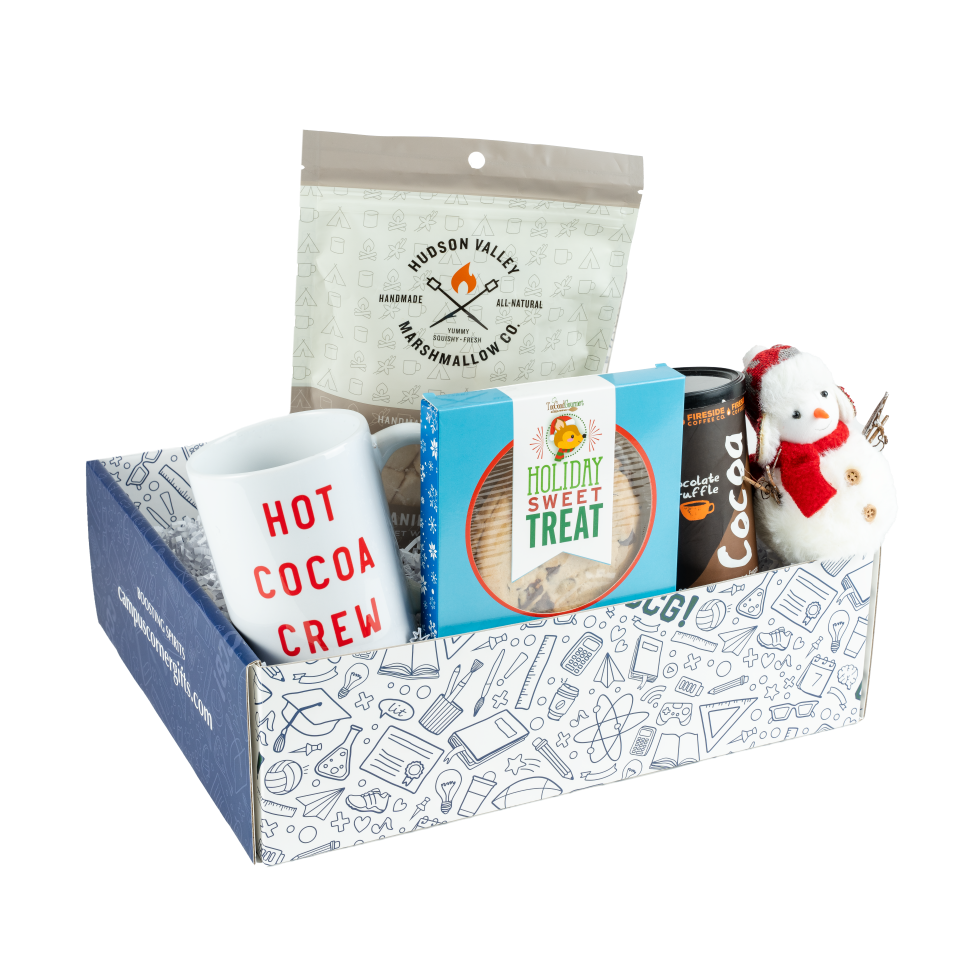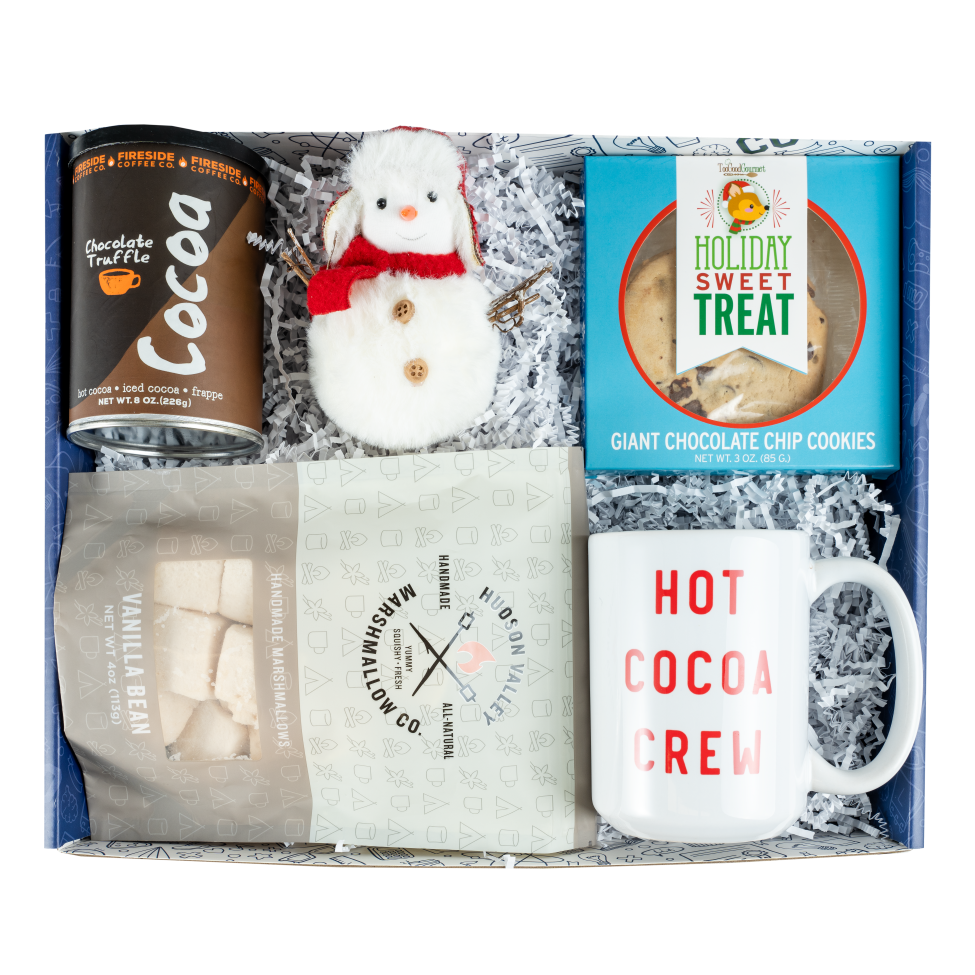 Campus Care Package
Step into a winter wonderland with our delightful gift box, designed to bring the magic of the season to your college student's doorstep. Whether they prefer savoring the flavors of hot cocoa by the fireplace or indulging in the joy of decorating cookies, this box is a perfect way to make their winter days merry and bright. As the snowflakes dance outside, let them cherish the warmth and joy that our winter gift box brings.
Each item in the box is thoughtfully chosen to evoke the spirit of winter. Embrace the wonders of winter with our enchanting gift box and create heartwarming memories that will last a lifetime!
Send Your Love
3 Easy Steps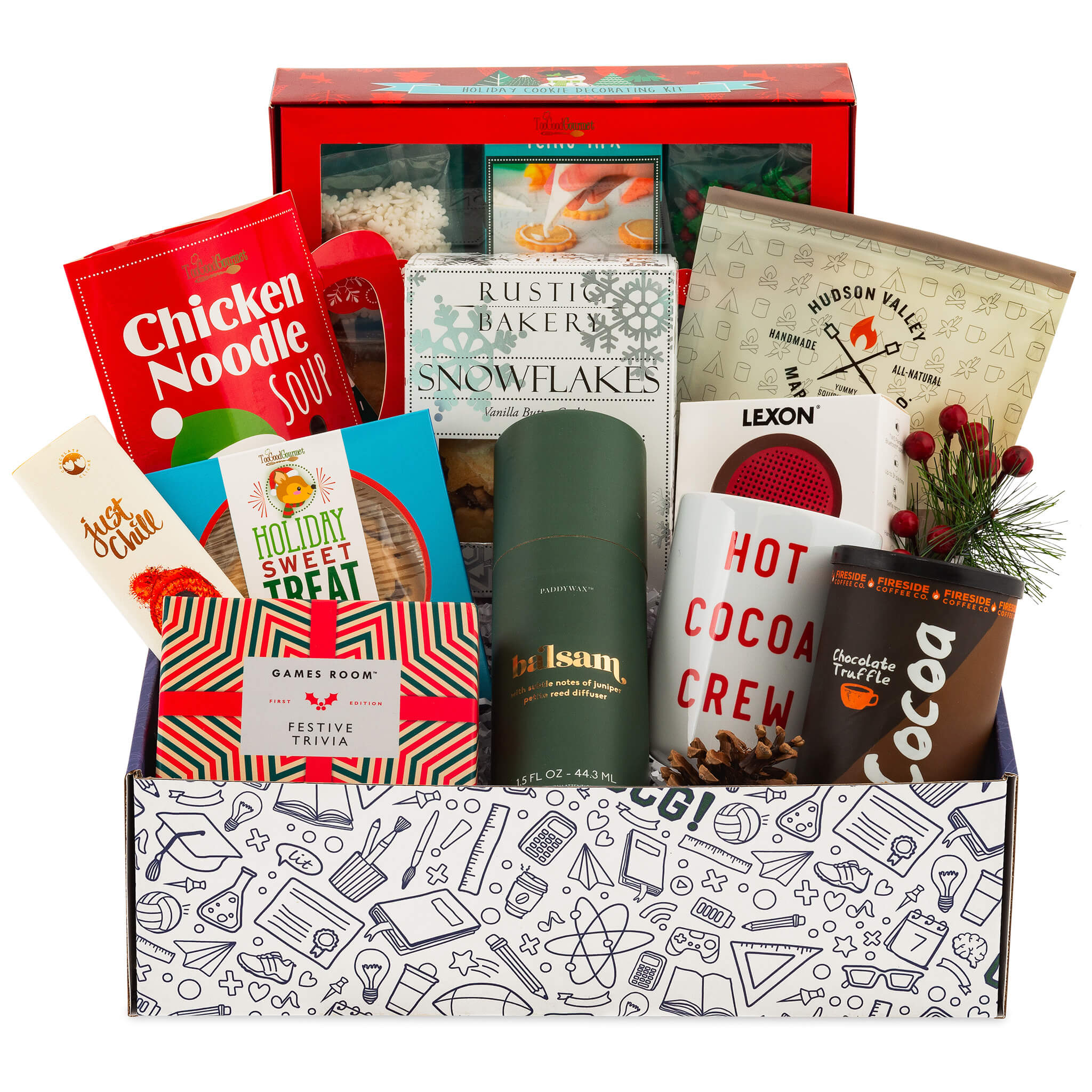 Choose a Size
Select from our Standard, Deluxe, or Ultimate box-sizes and decide how much joy you want to send.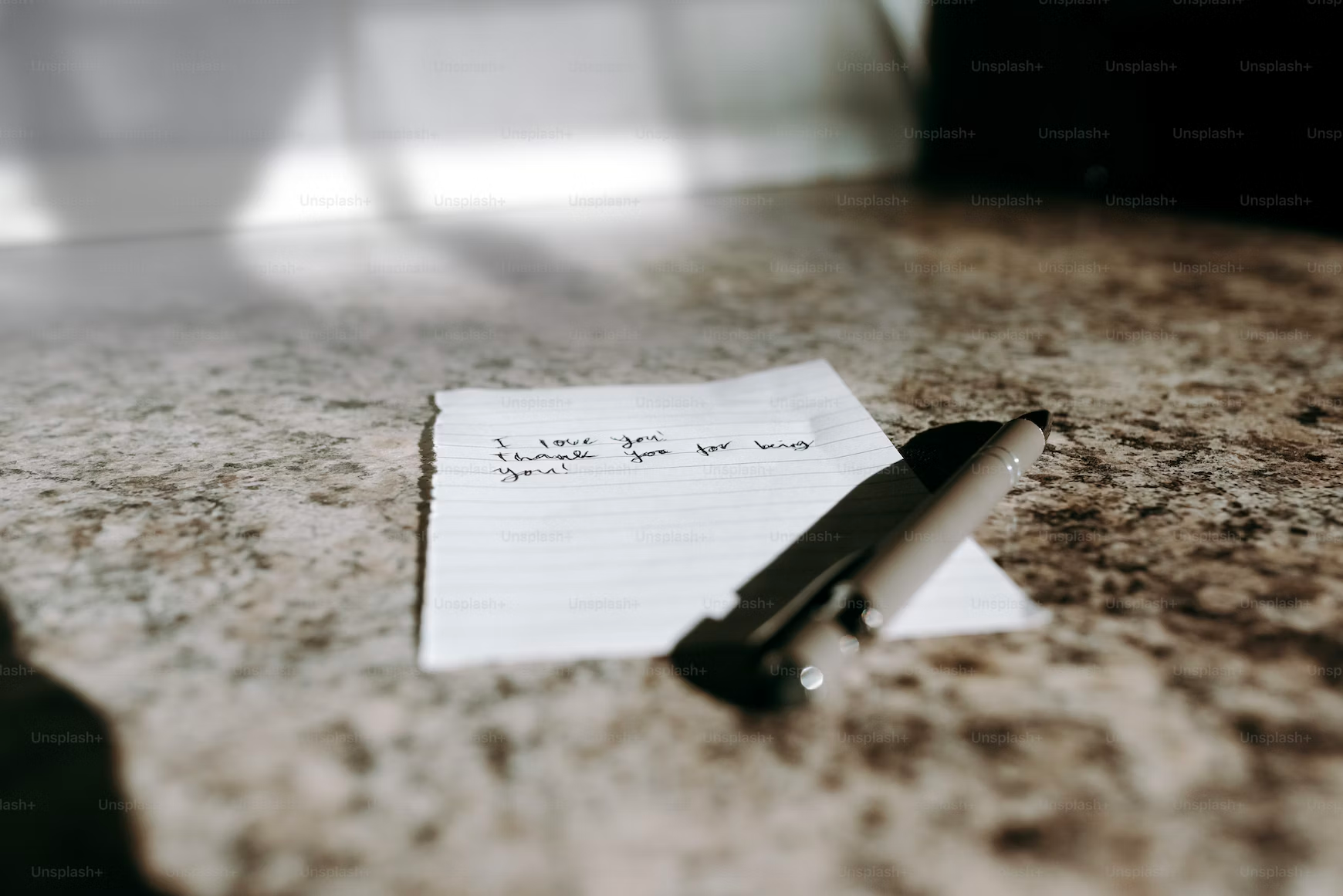 Personalize Your Message
Leave a note to let them know this was purchased especially for them.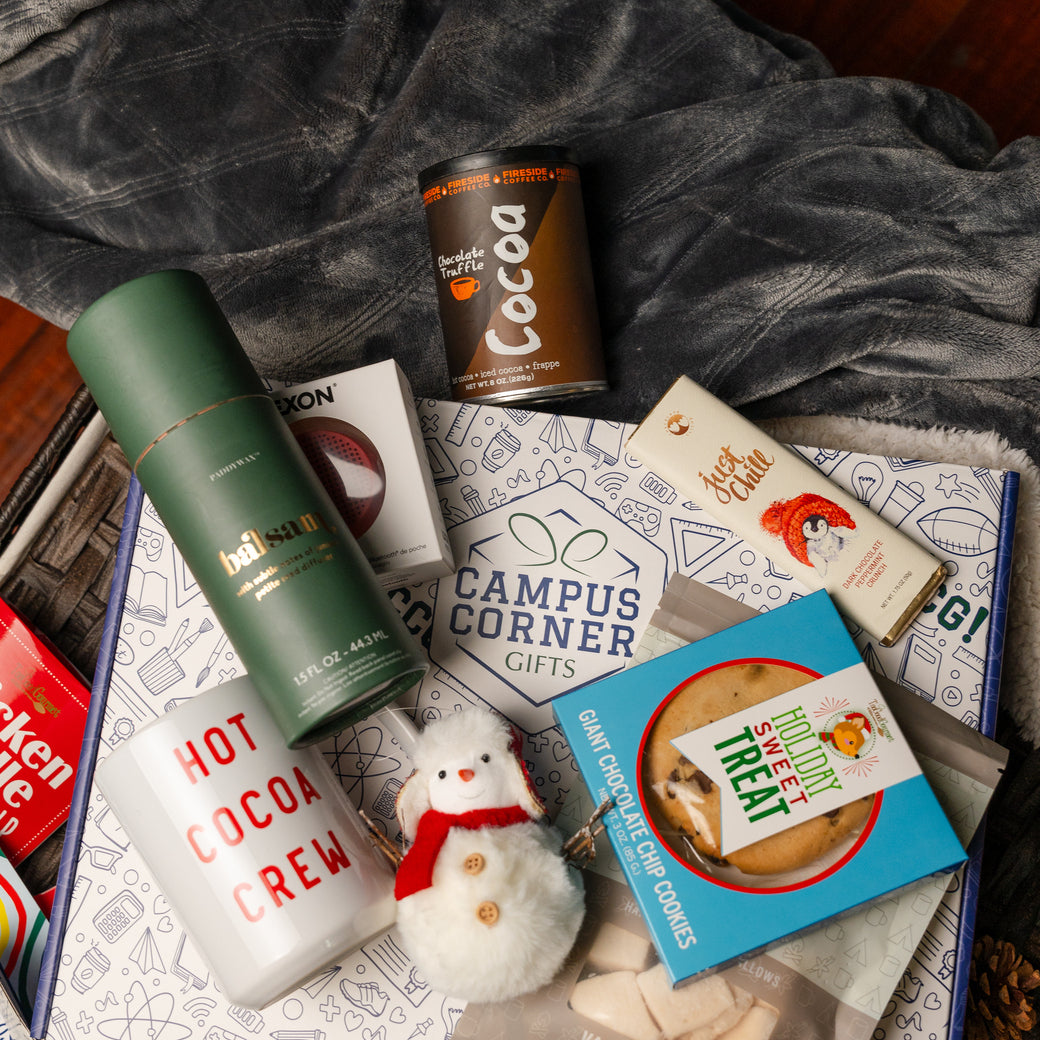 Delivered Directly to their Dorm
Surprise them with an unexpected treat to turn the mundane and dull to the bright and sunny.