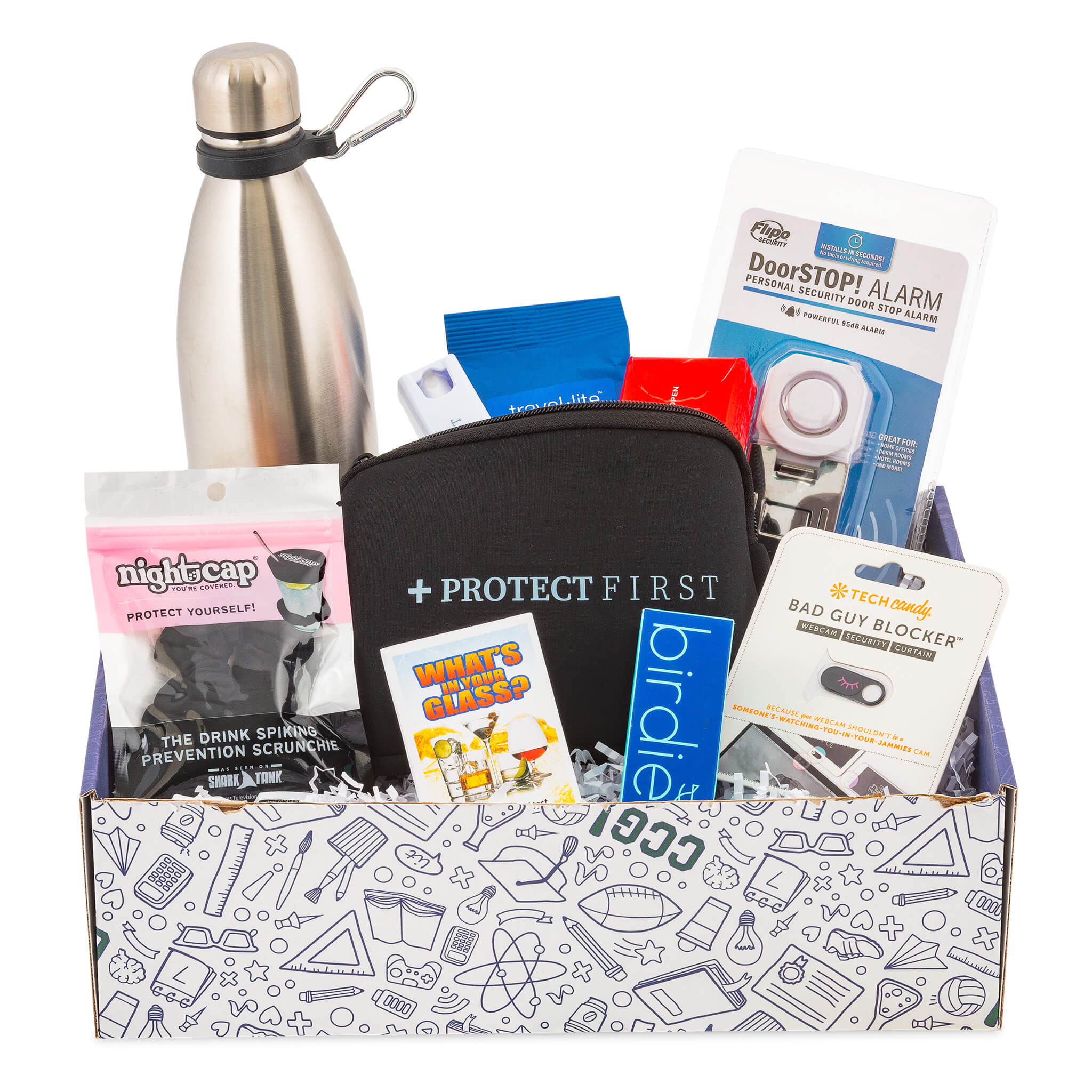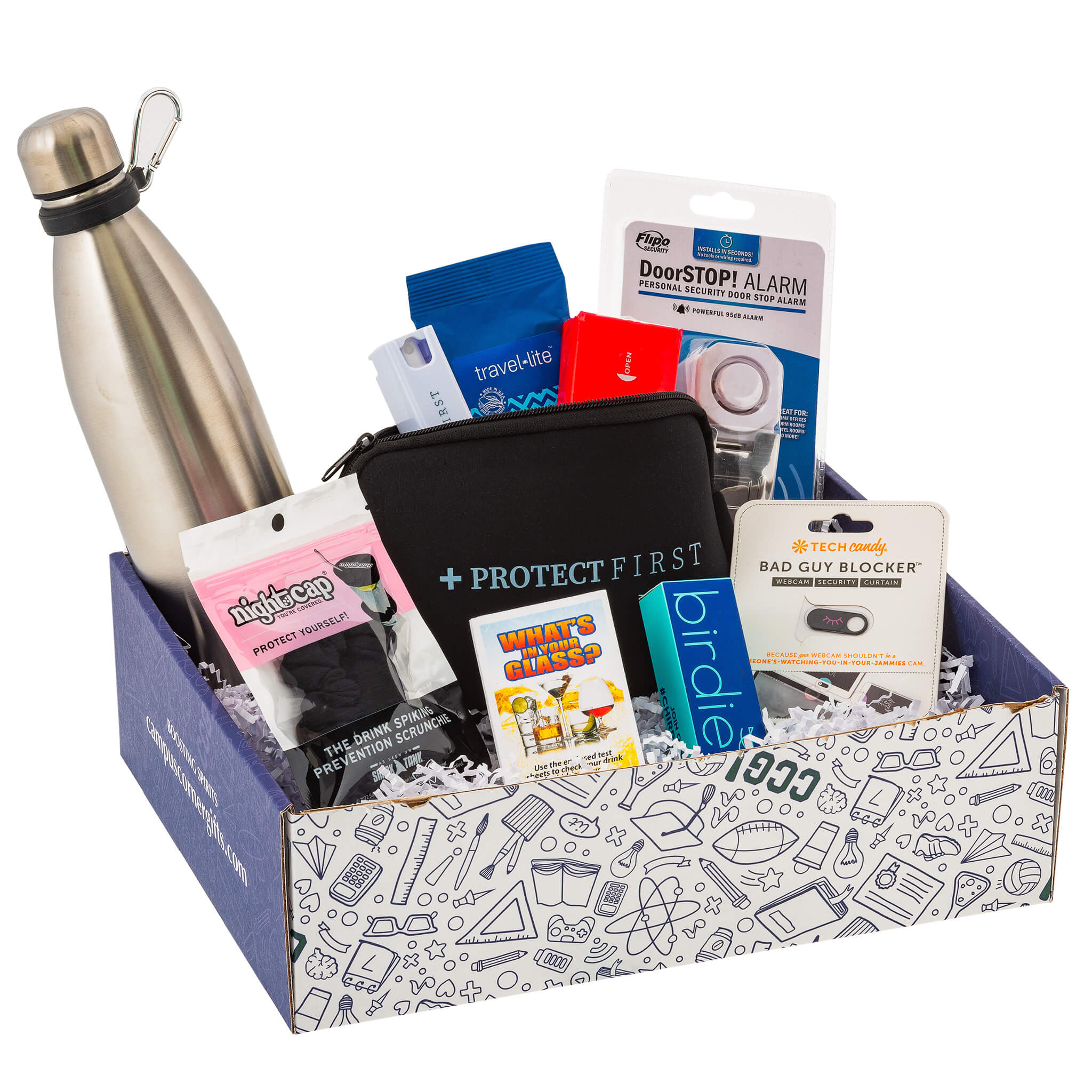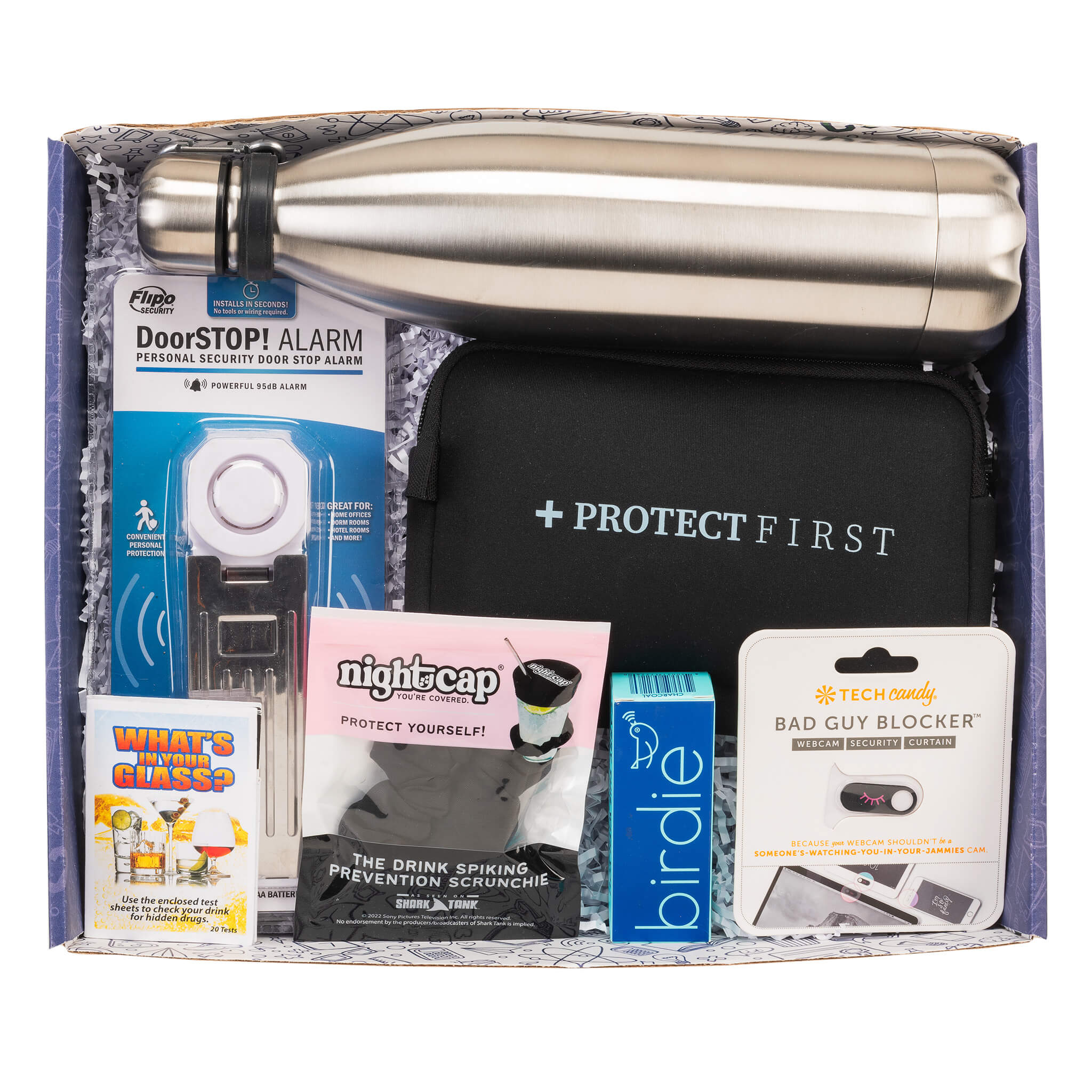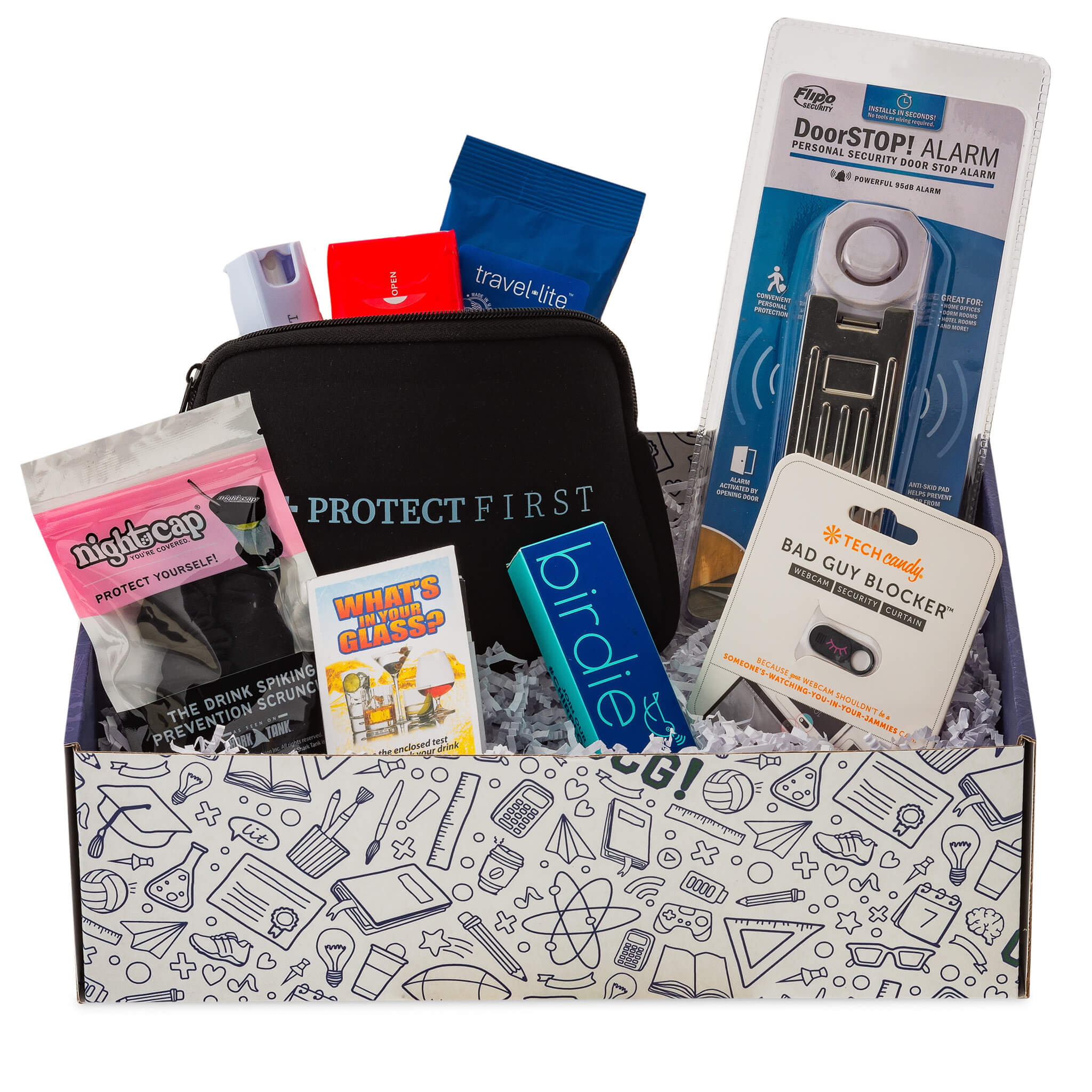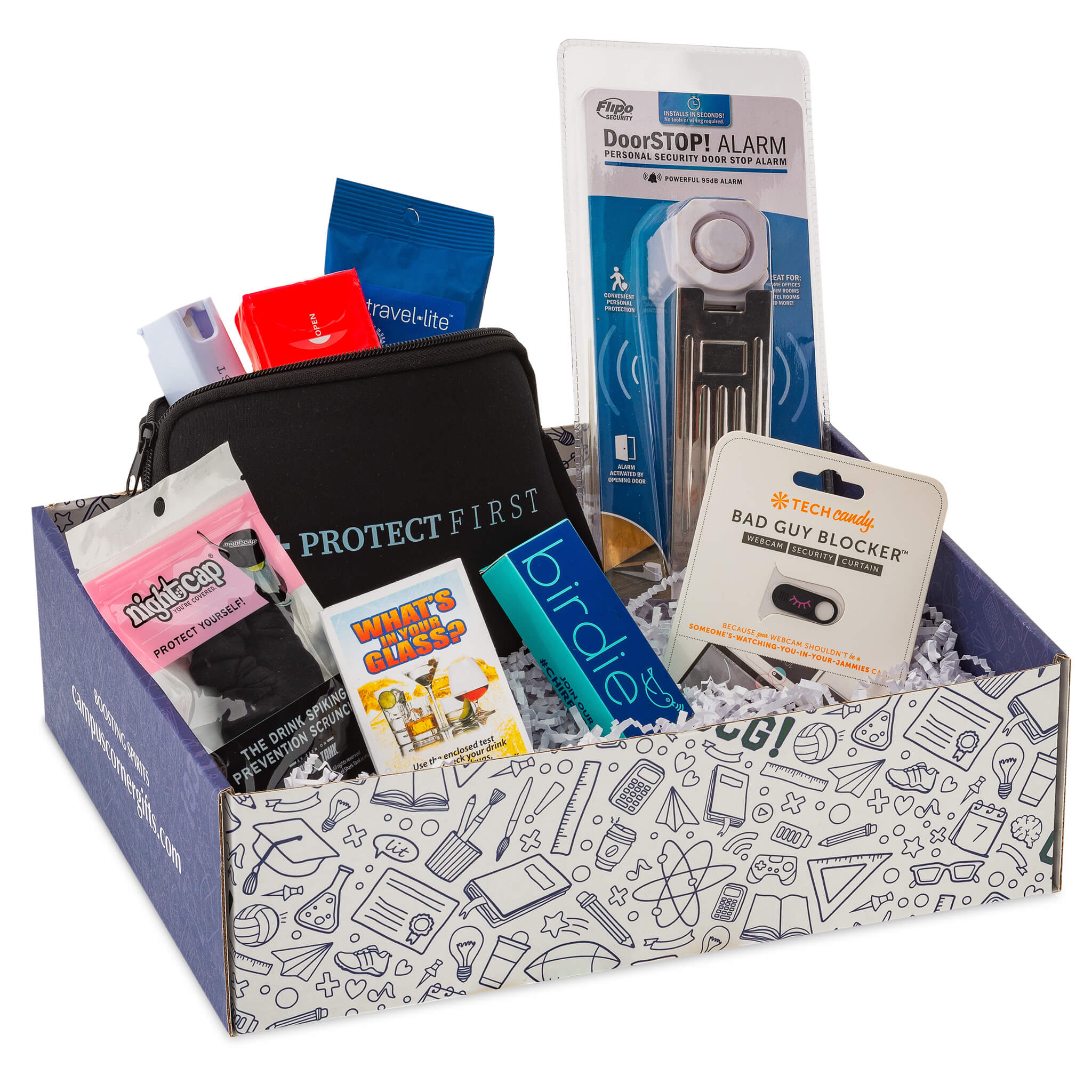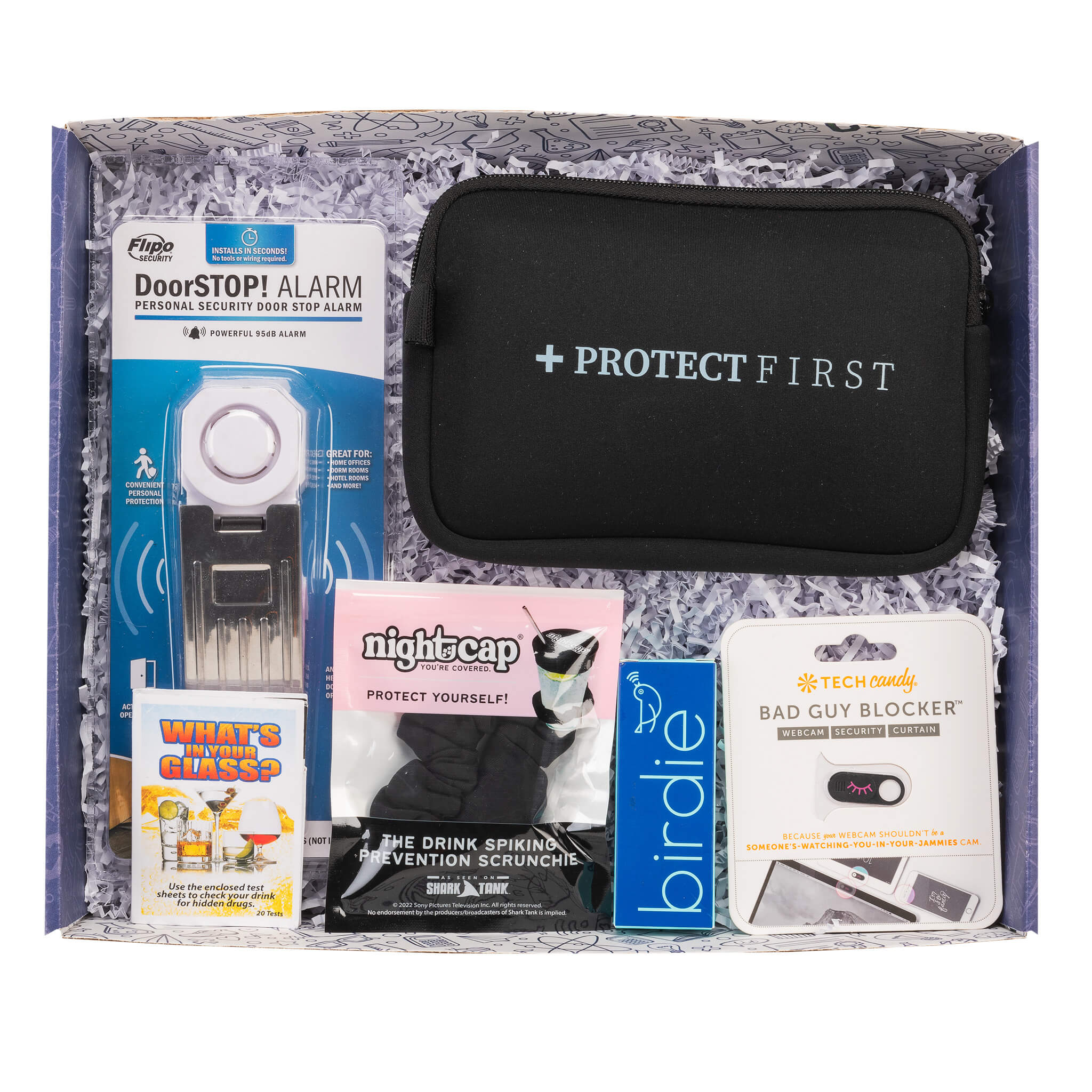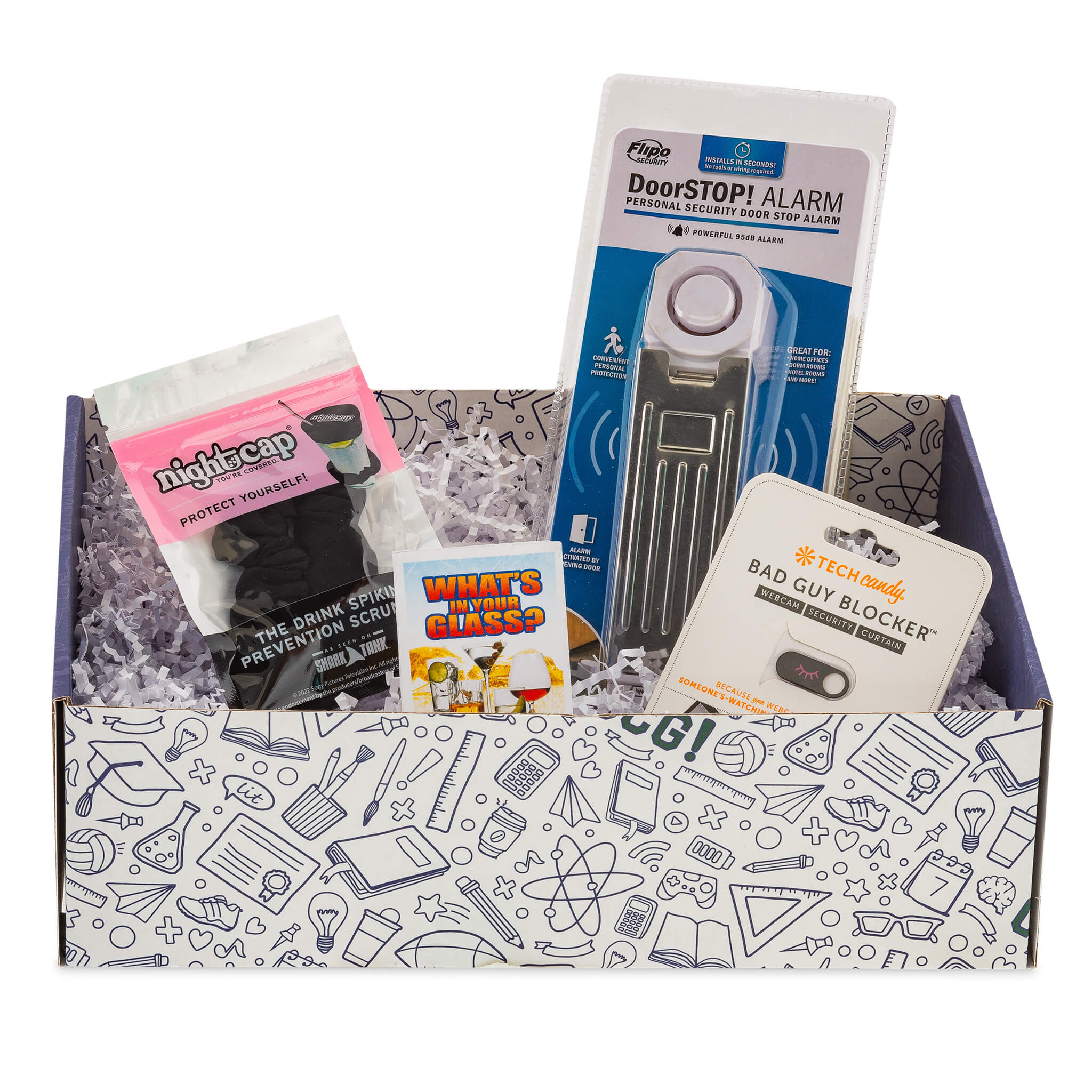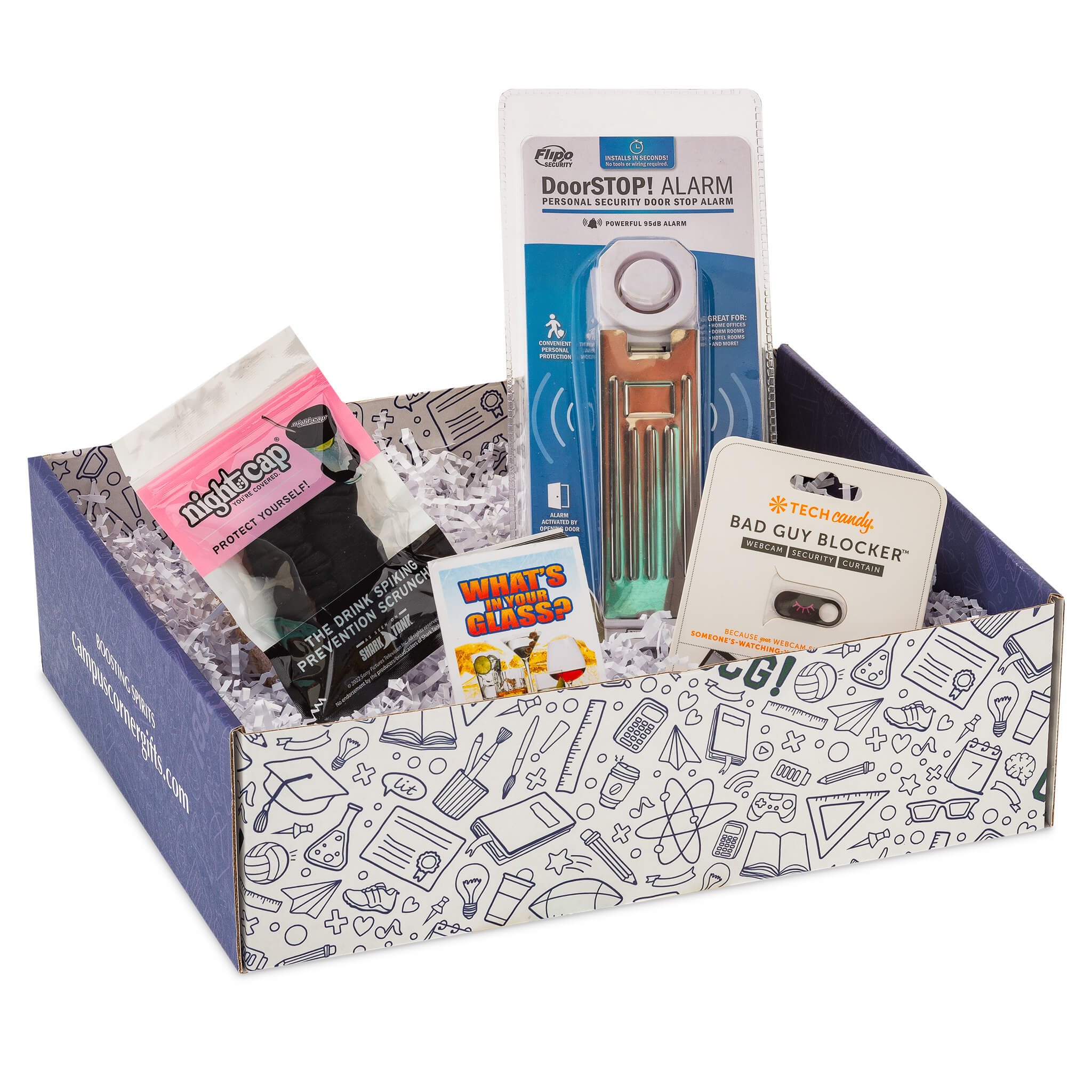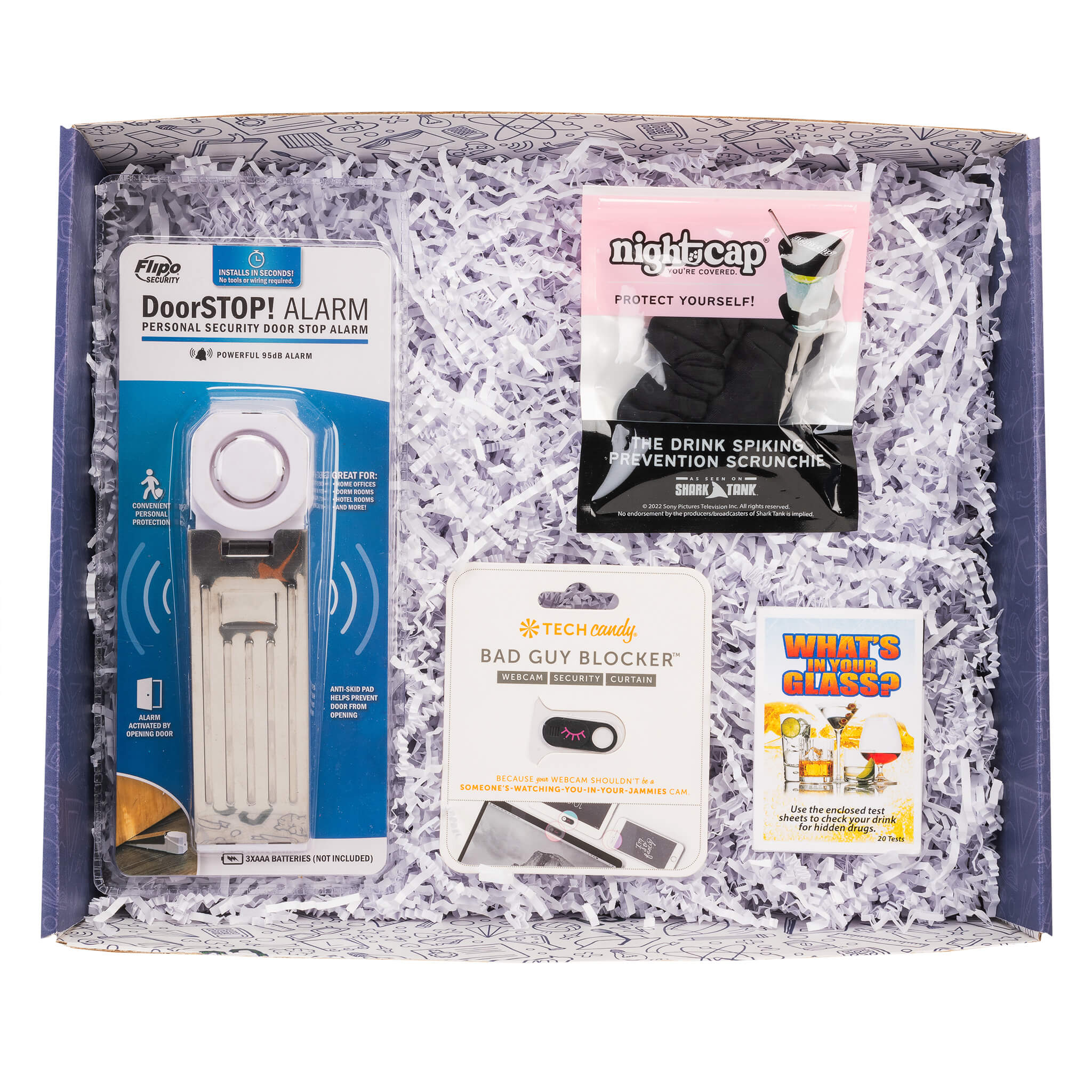 Safety First
Campus Care Package
Free shipping on Ultimate curations! Buy any 2 & save 10% Buy any 3 or more, & save 15%
Campus life can be exciting, but safety is always a top priority. Our 'Safety First' College Safety Box is carefully curated to empower students (and their parents) with peace of mind. Designed to address personal safety concerns both at home and during social outings, this box contains essential items to help students stay vigilant and secure. 
Inside, discover a Birdie personal safety alarm, an invaluable tool for attracting attention in emergencies, a nightcap drink scrunchy to help protect against drink spiking during social outings, a doorstop alarm to enhance room security & more. 
With 'Safety First,' parents can show their love and care by equipping their college students with the tools they need to stay safer on campus. Give the gift of security and peace of mind with this thoughtful and essential College Safety Box!"
We always do our best to ship items out swiftly! In most cases, orders are shipped out the same day (if ordered before 12pm EST) or the next business day. If shipping to a dorm, please be sure to include the student's name and room number within the address field.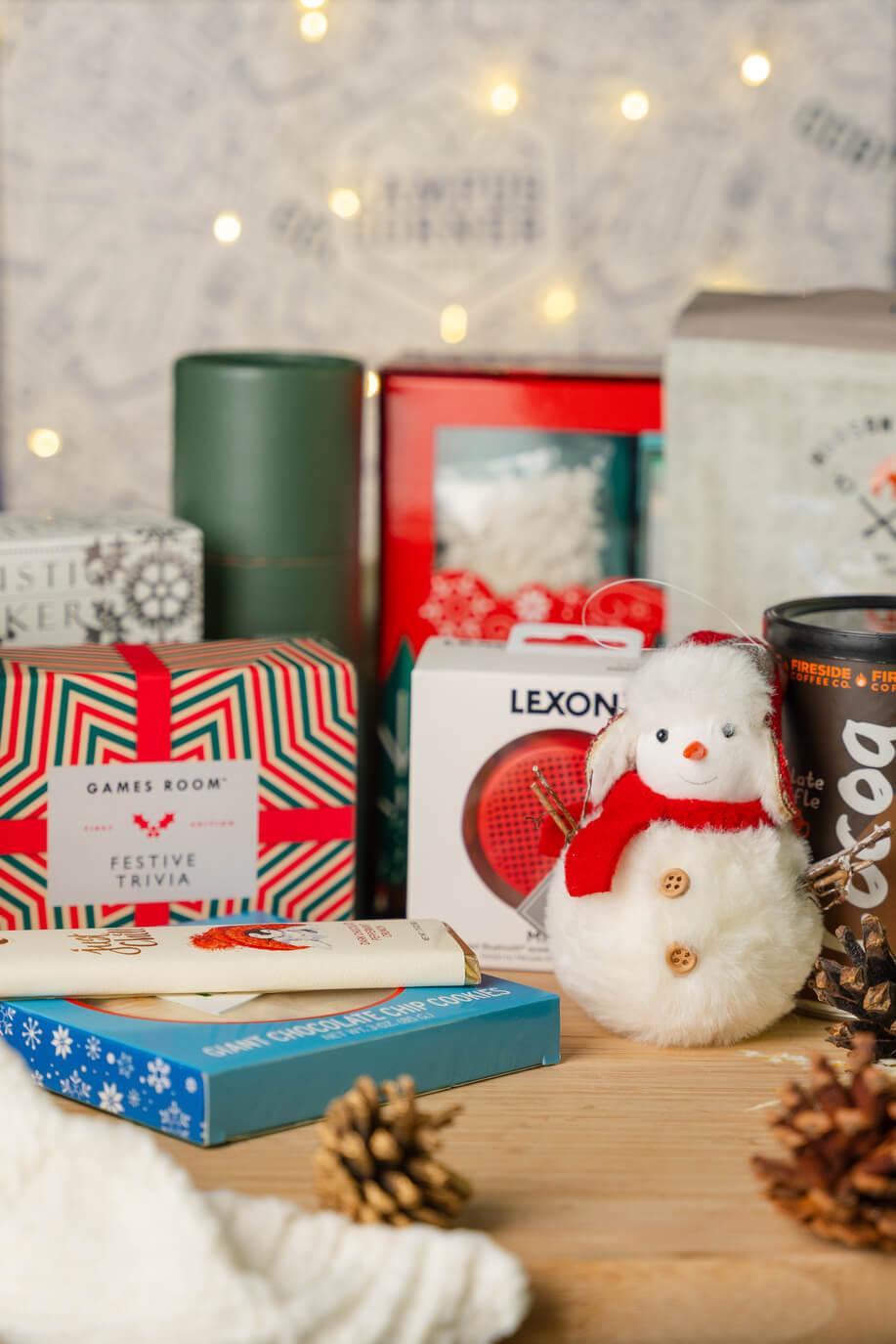 Black Friday Sale: Buy 2 Holiday Care Packages, Get 1 Free!
Our holiday sale is here: three limited edition boxes all in one click! Offer only available until November 27th.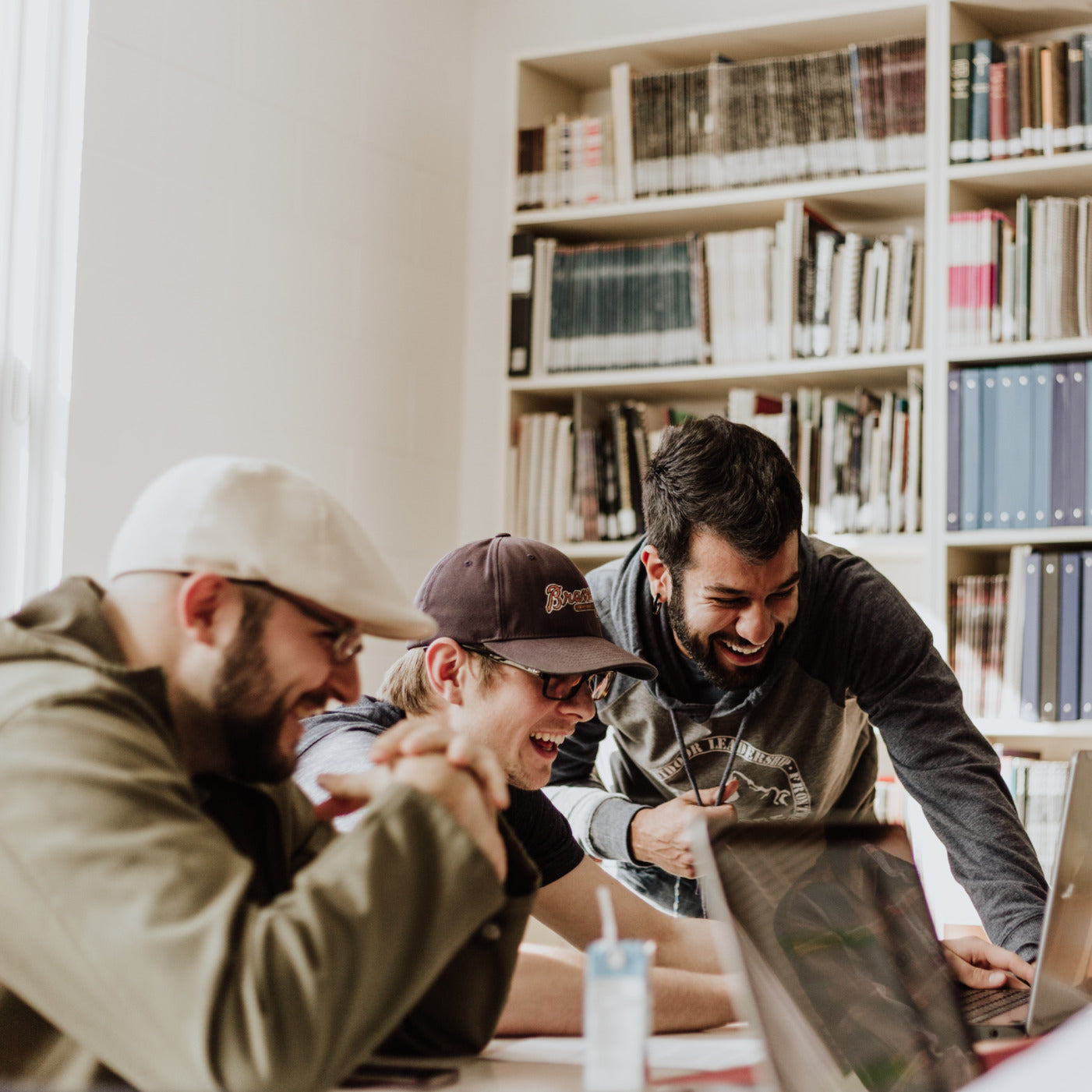 Unwrap Success: We are the College Care Package Experts.
Our care packages are thoughtfully curated with a variety of practical and fun items, including snacks, personal care items, study aids, and more. We offer a wide range of themes and categories to fit every occasion and personality, making it easy to send a little piece of home to your favorite student.