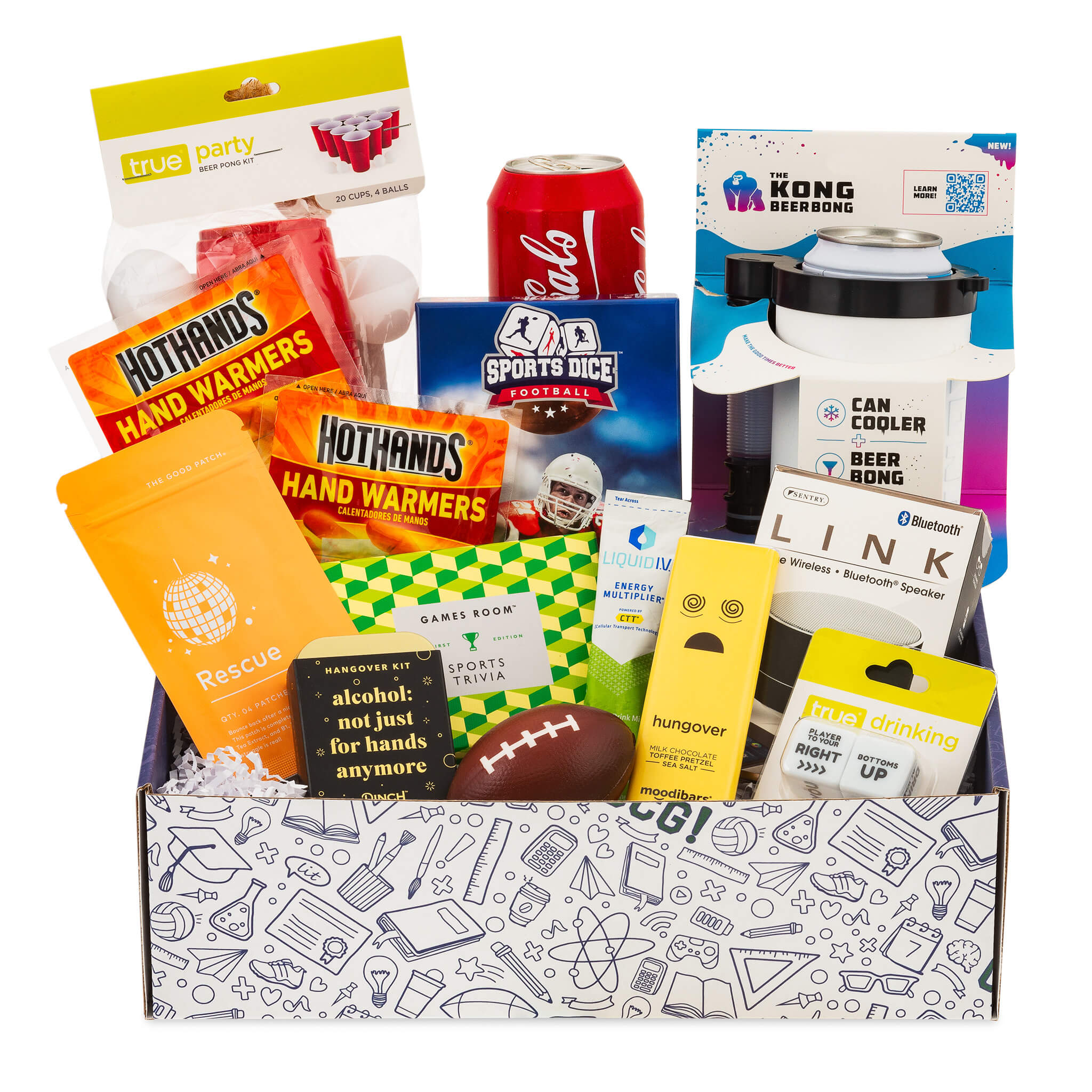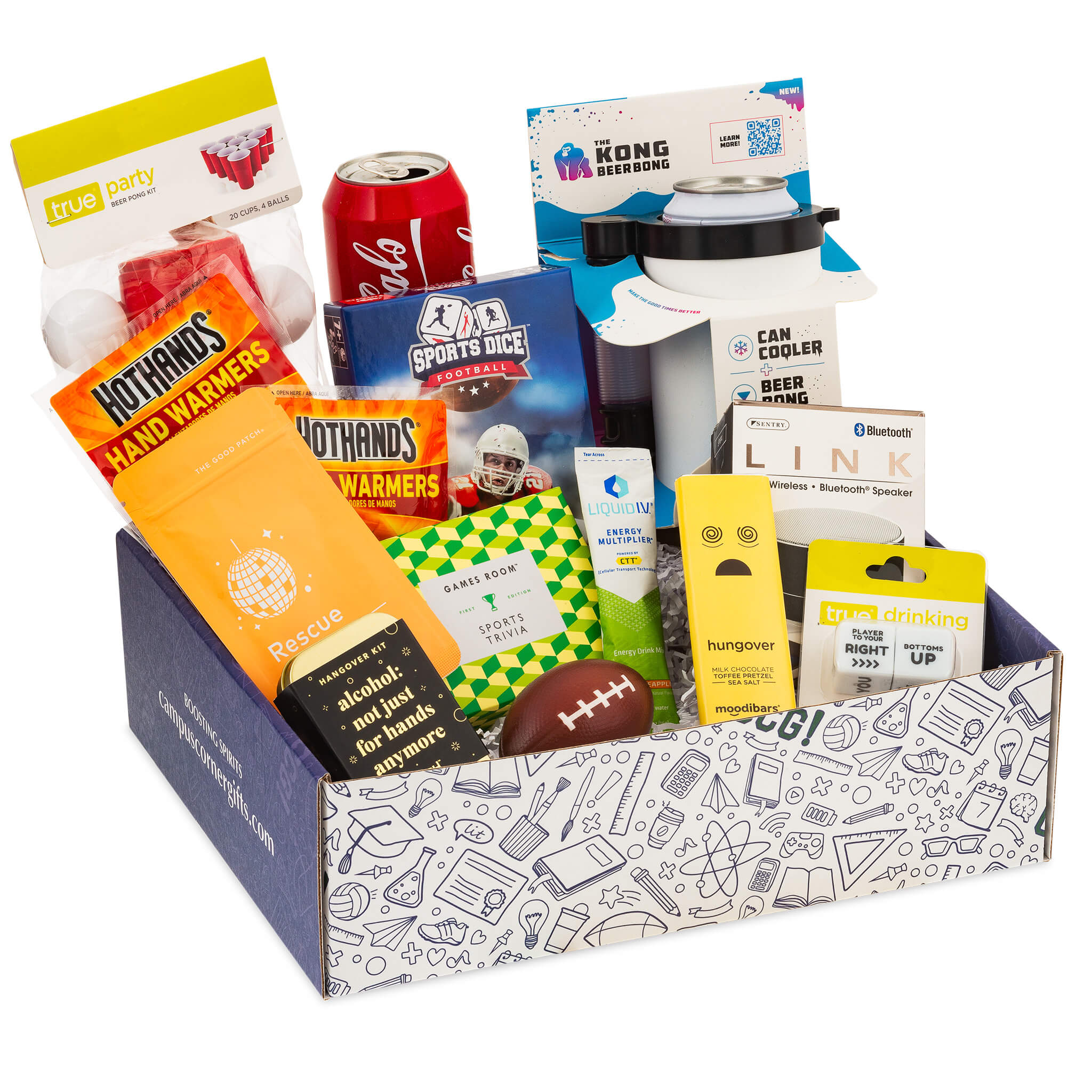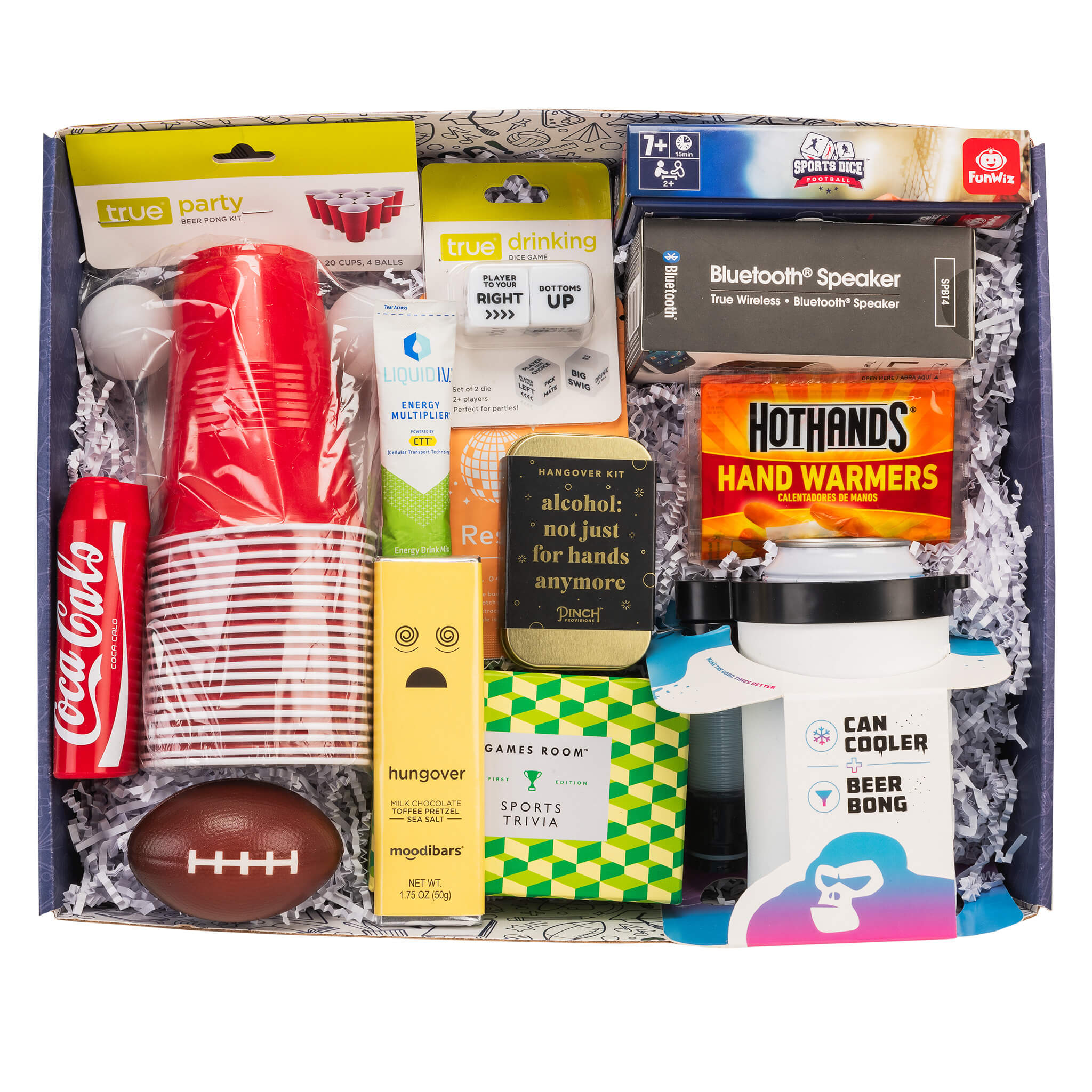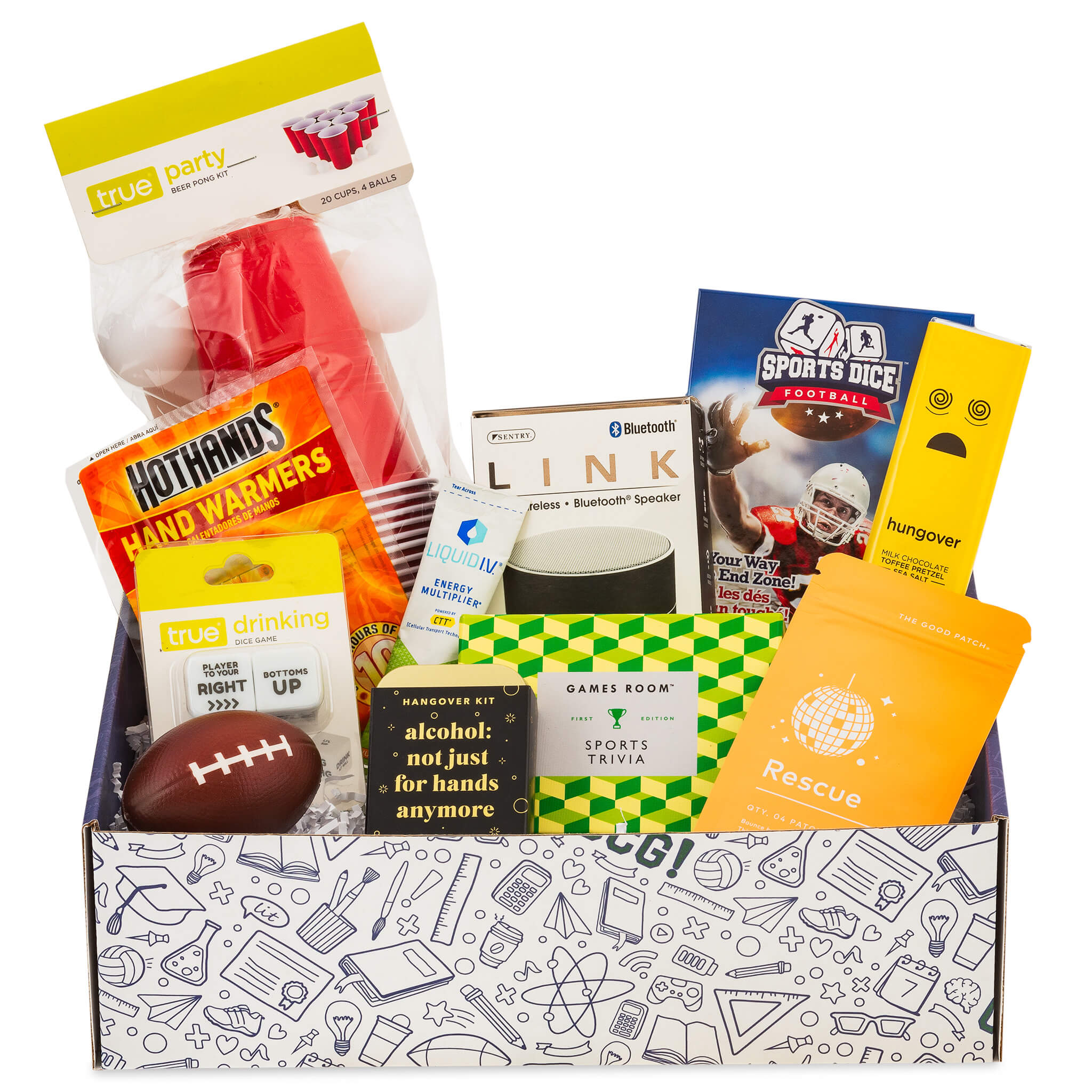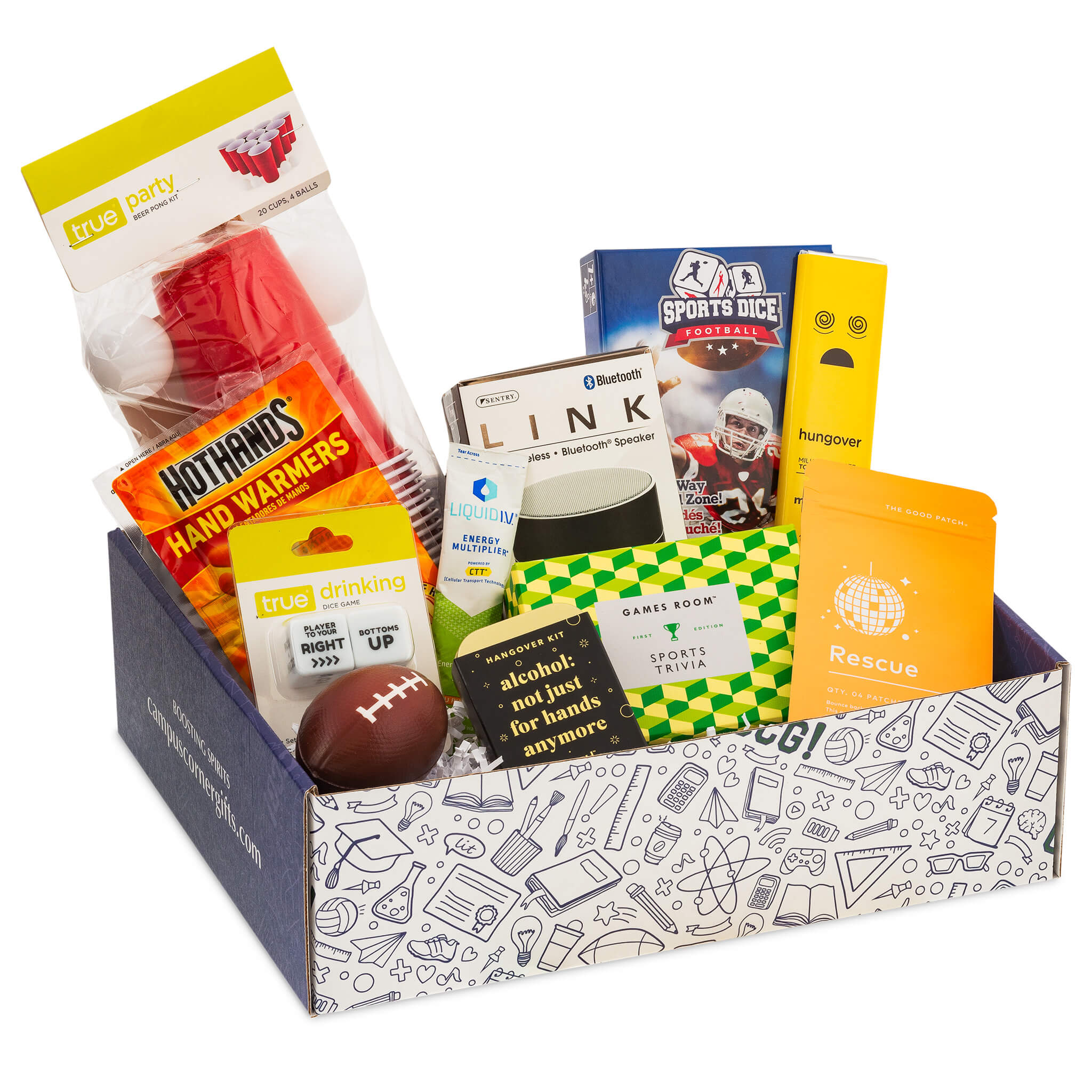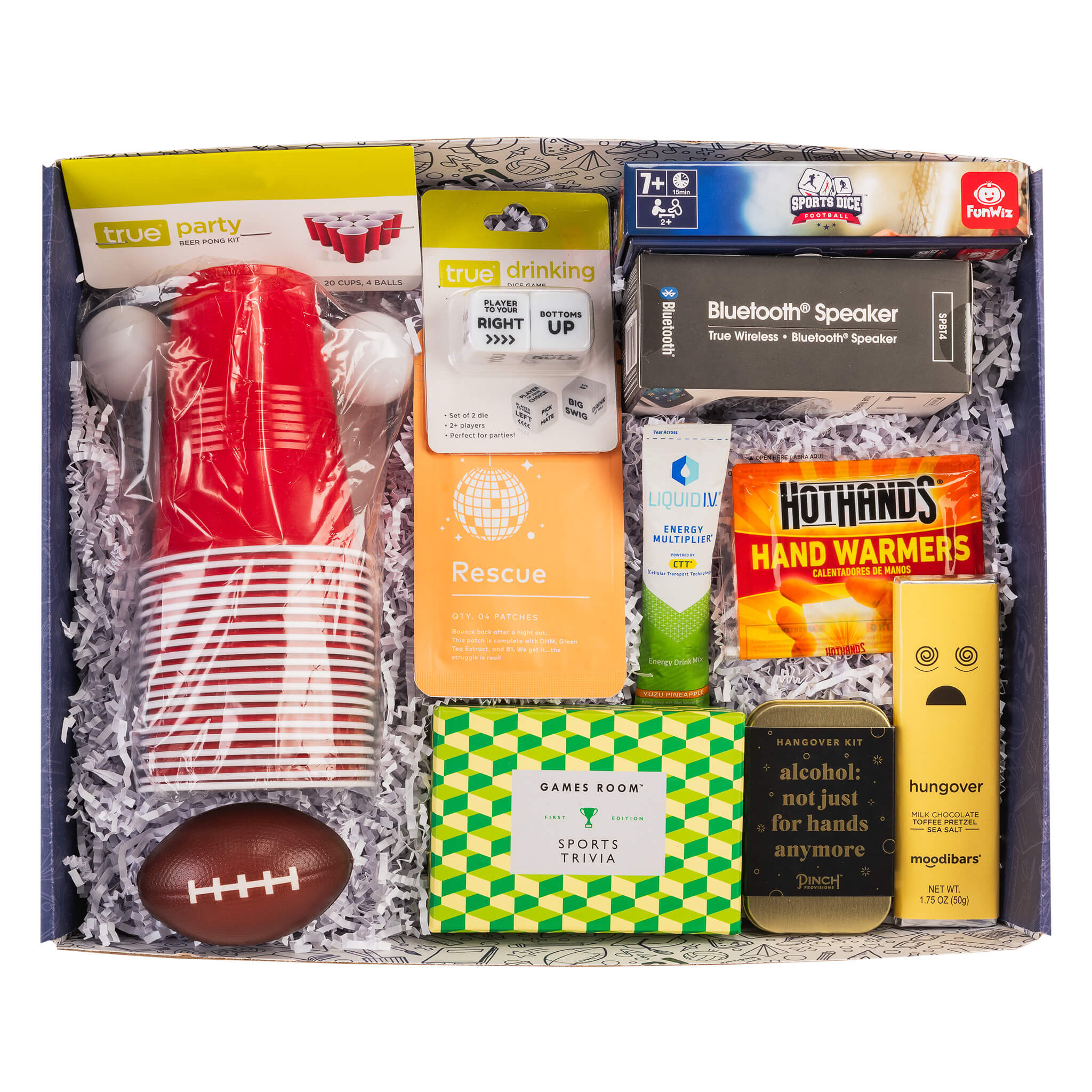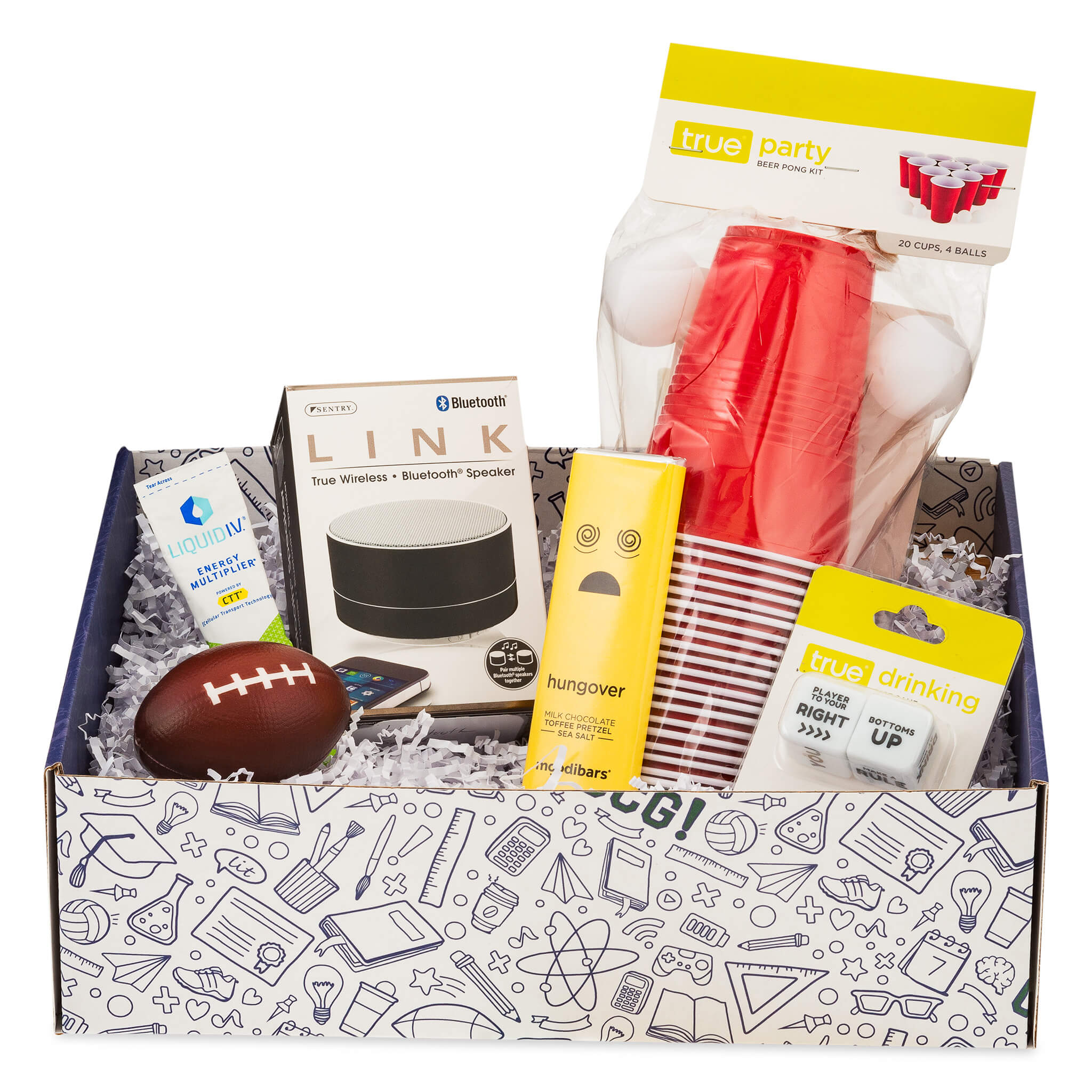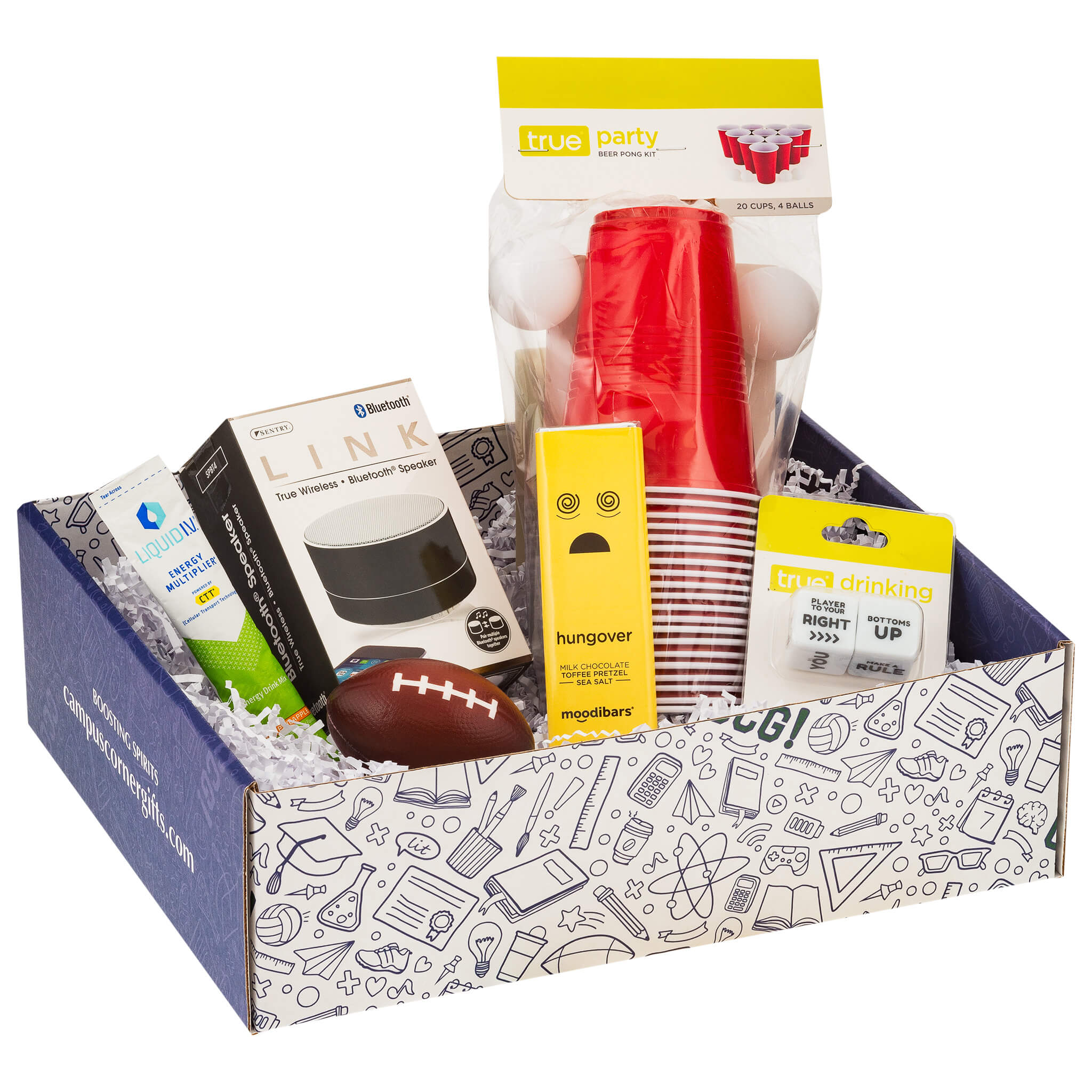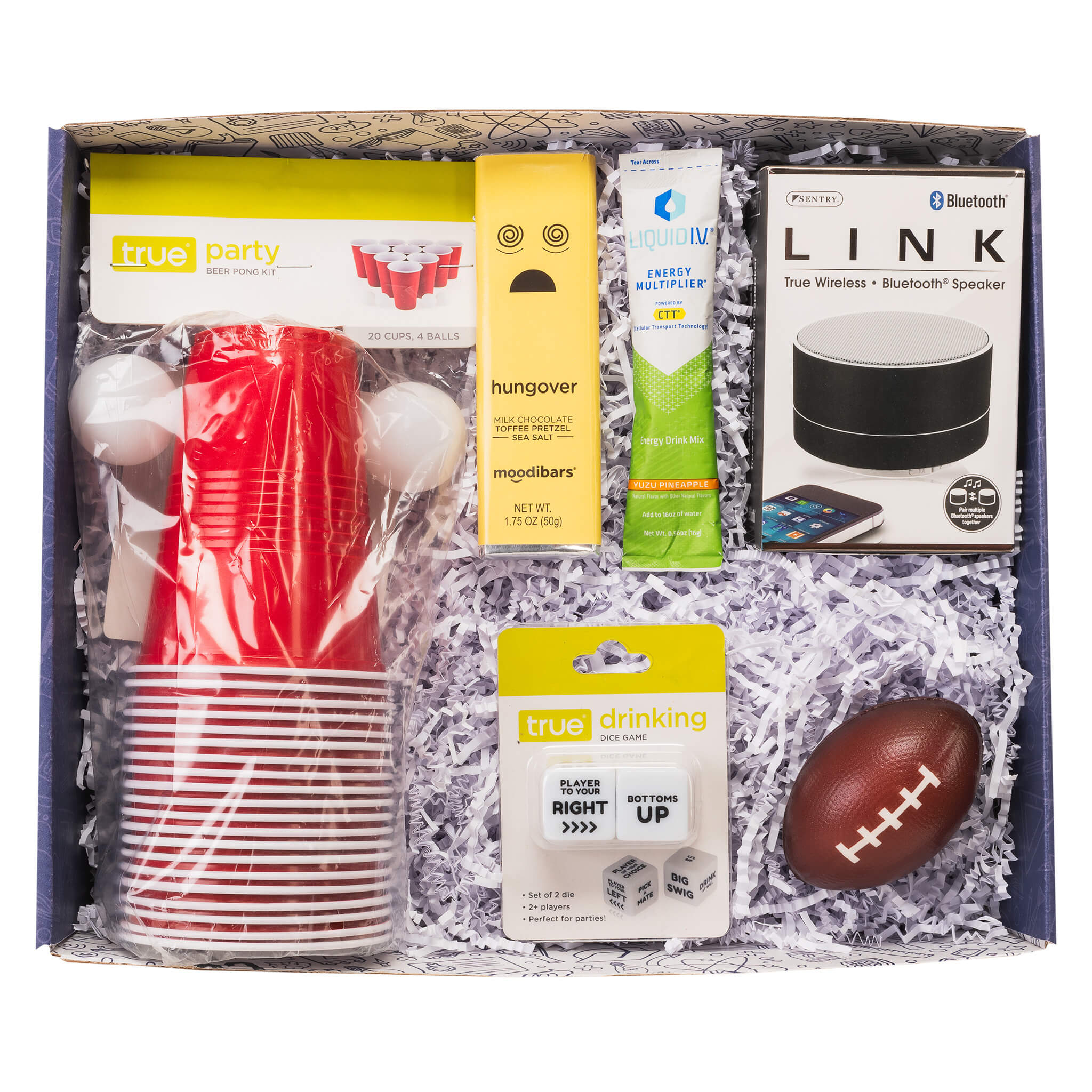 Tailgate
Campus Care Package
Free shipping for Ultimate!
Tailgating the home games…easy.  But did you know that students struggle to find fun ways to celebrate their team during the away games?  Whose dorm room are they going to? What's the plan?  We've solved the problem. 
With the expertise of our Student Ambassadors, we've created the "Time to Tailgate" box, featuring new games and treats designed to bring students together.  We've got tailgate essentials like a Beer Pong Kit for friendly competition, a Bluetooth Speaker for vibrant tunes, and Hand Warmers for chilly late-season tailgates.  
Give the gift of unforgettable tailgate moments, celebrate school spirit, and make it easier for your college student to forge new friendships with "Time to Tailgate"!
We always do our best to ship items out swiftly! In most cases, orders are shipped out the same day (if ordered before 12pm EST) or the next business day. If shipping to a dorm, please be sure to include the student's name and room number within the address field.
Please note, delivery date selection is not available for pre-order curations.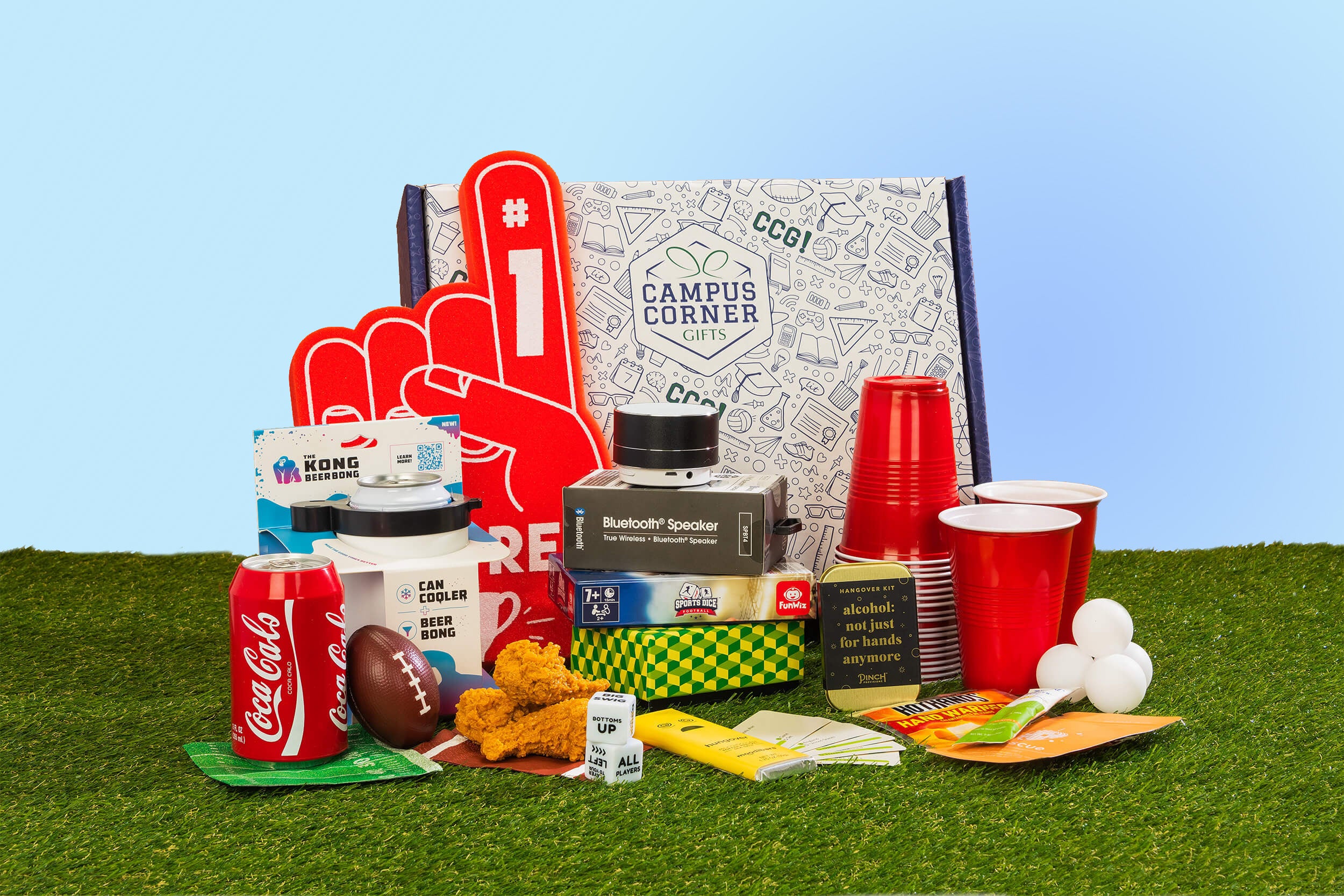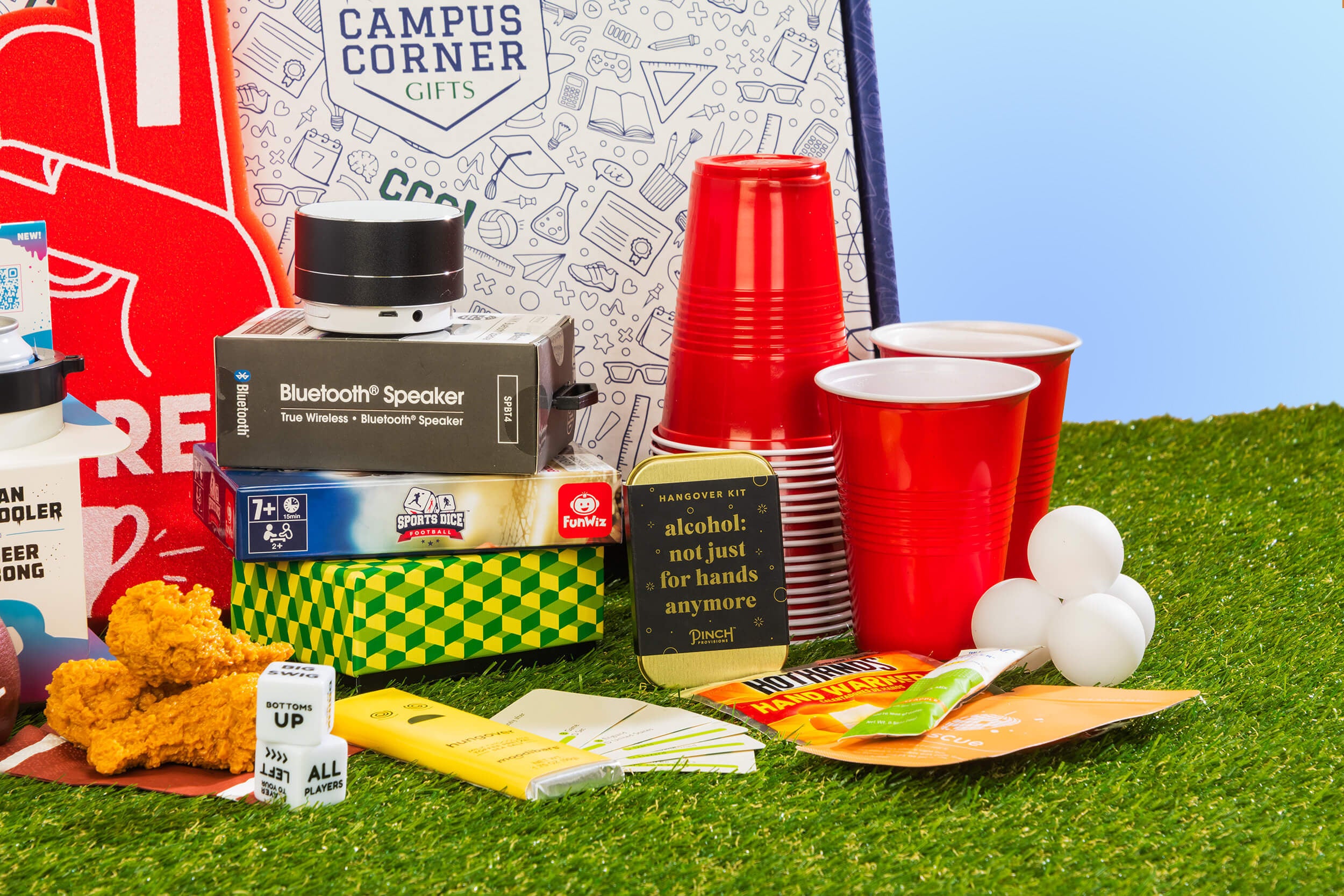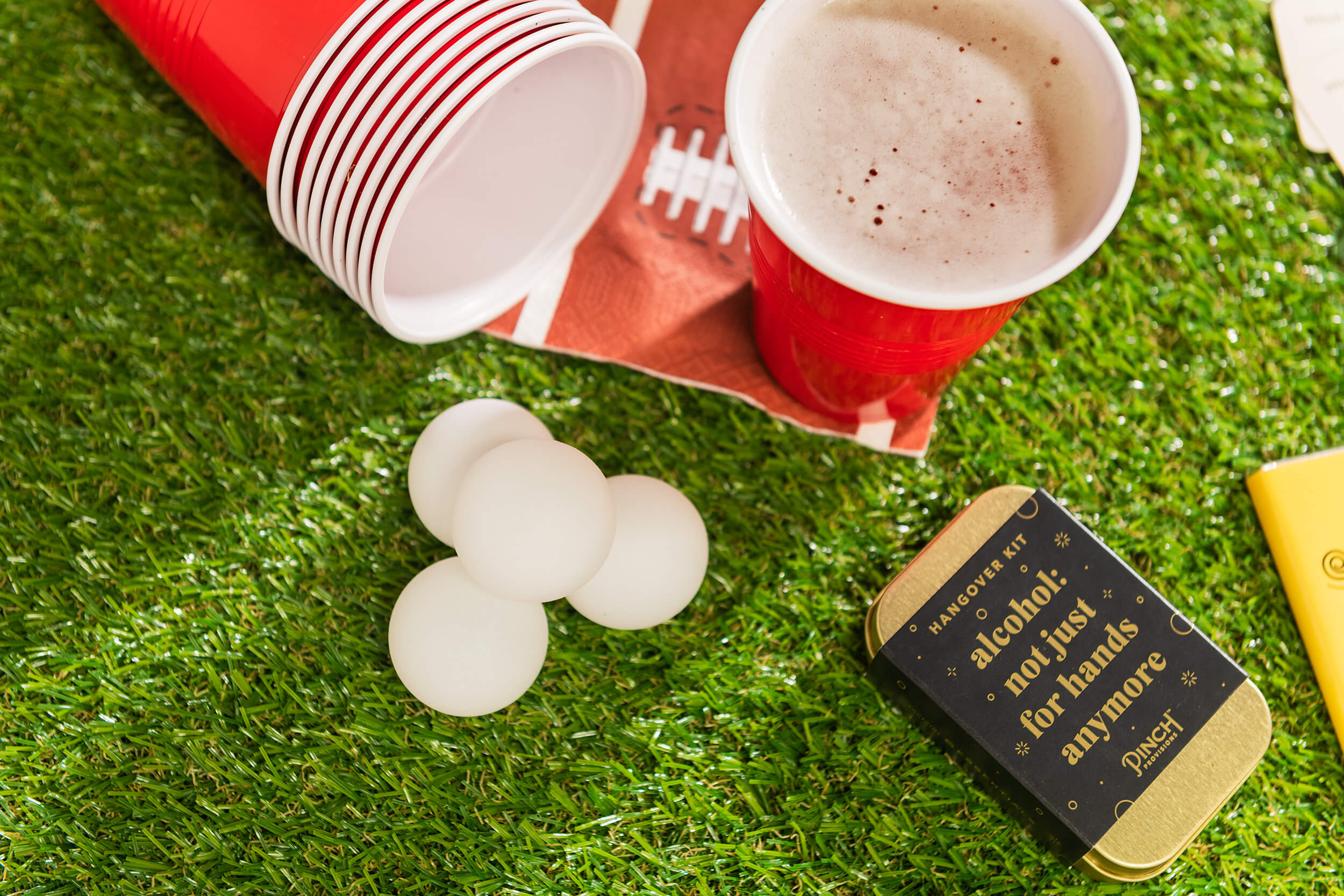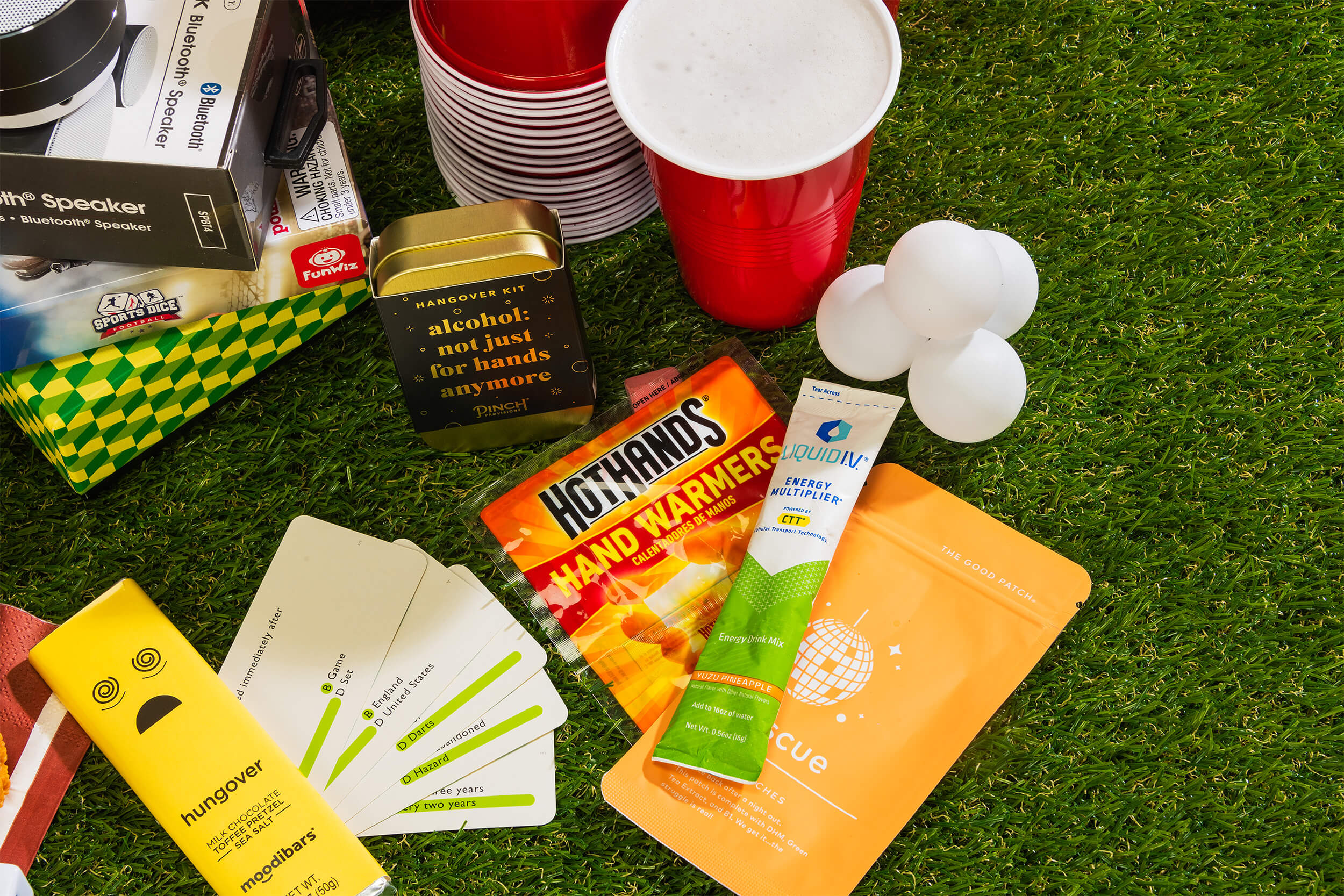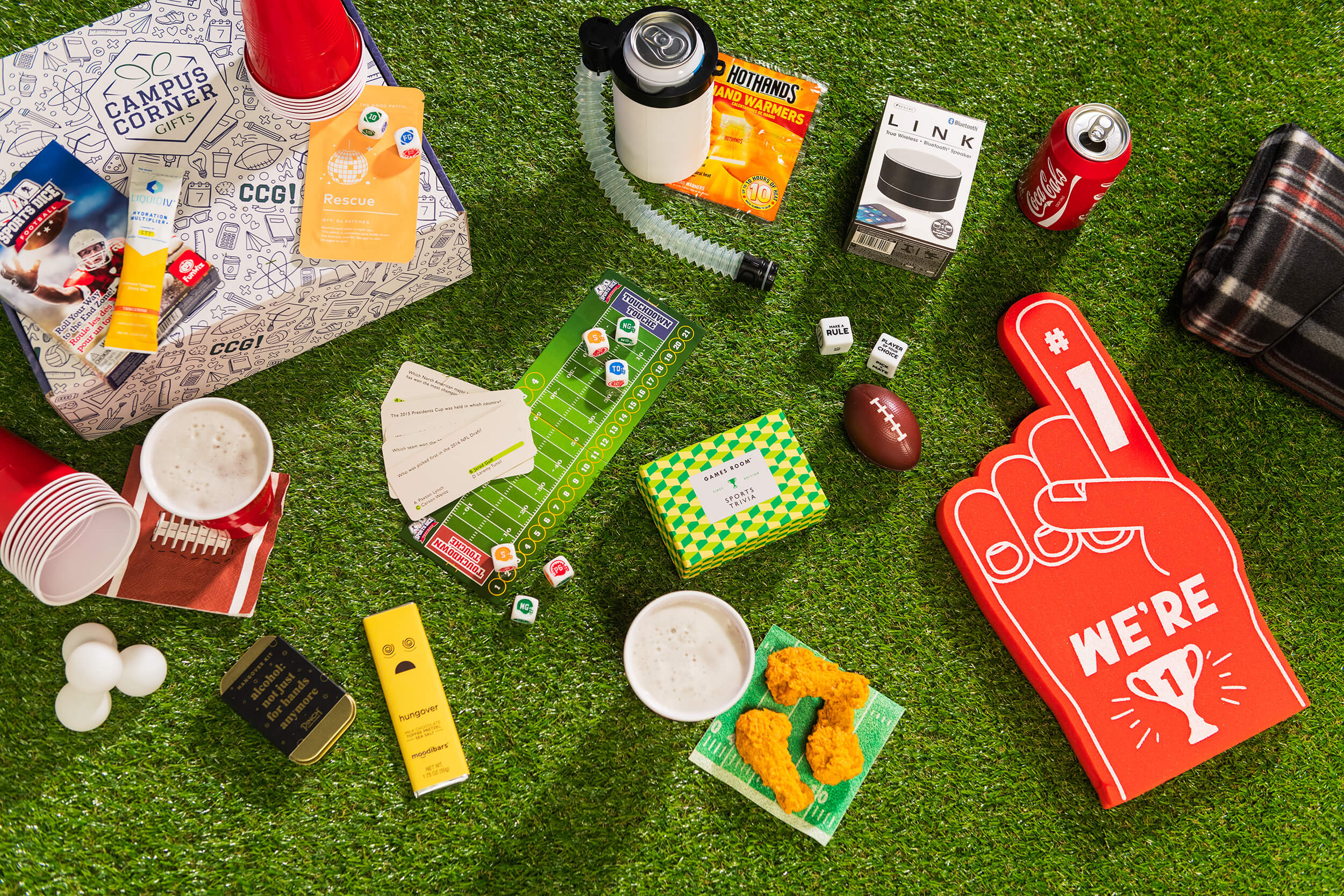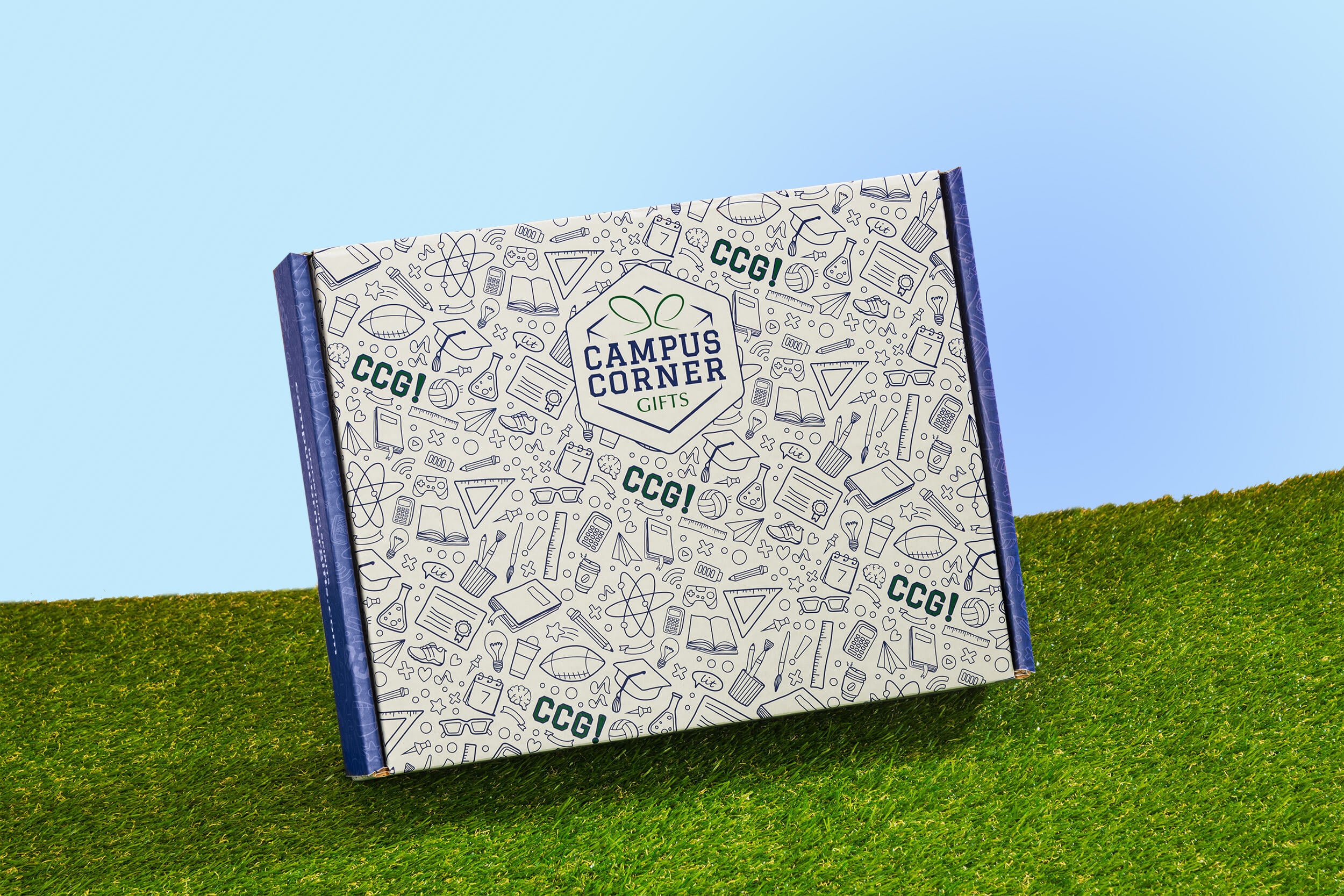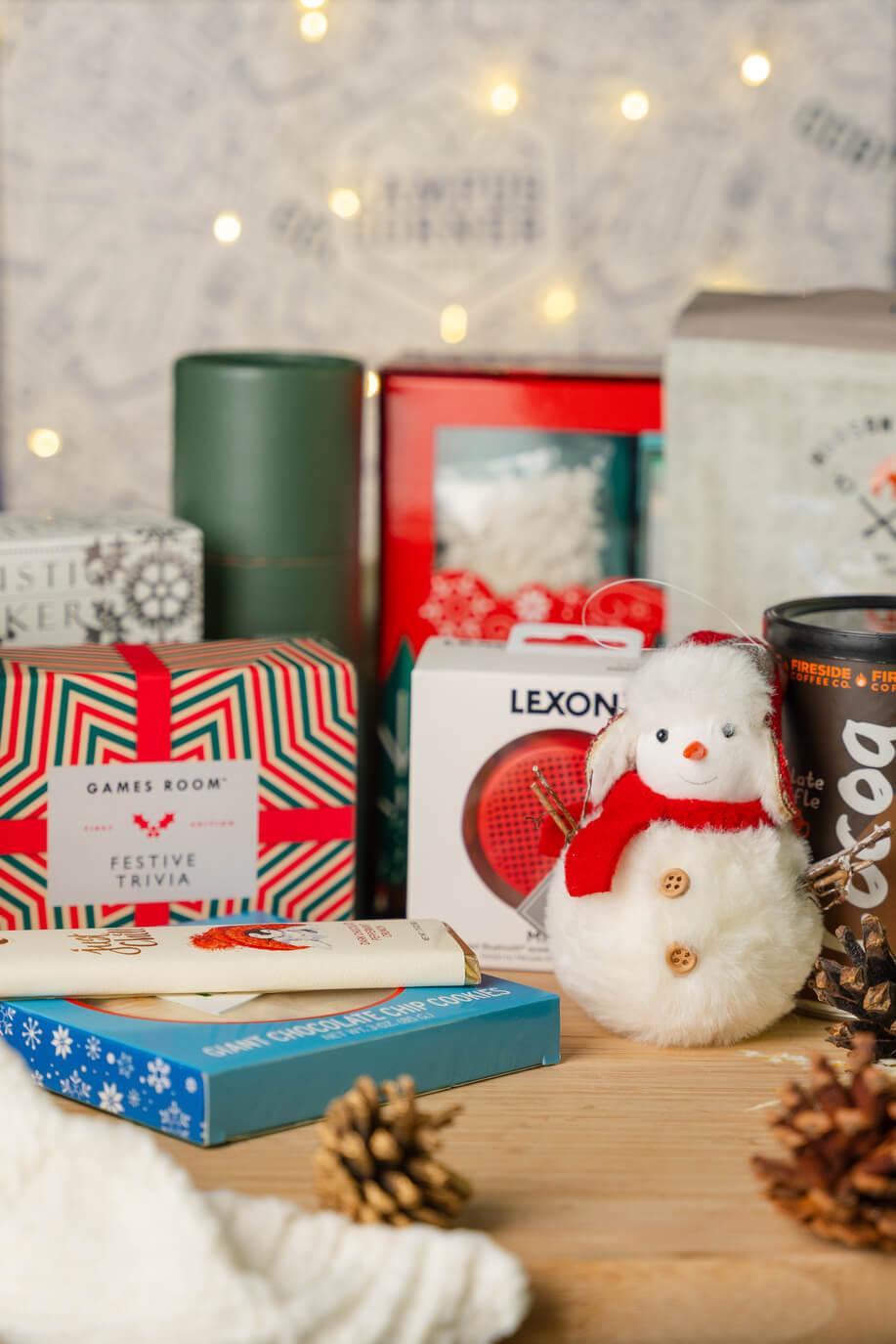 Black Friday Sale: Buy 2 HolidayCare Packages, Get 1 Free!
Our holiday sale is here: three limited edition boxes all in one click! Offer only available until November 27th.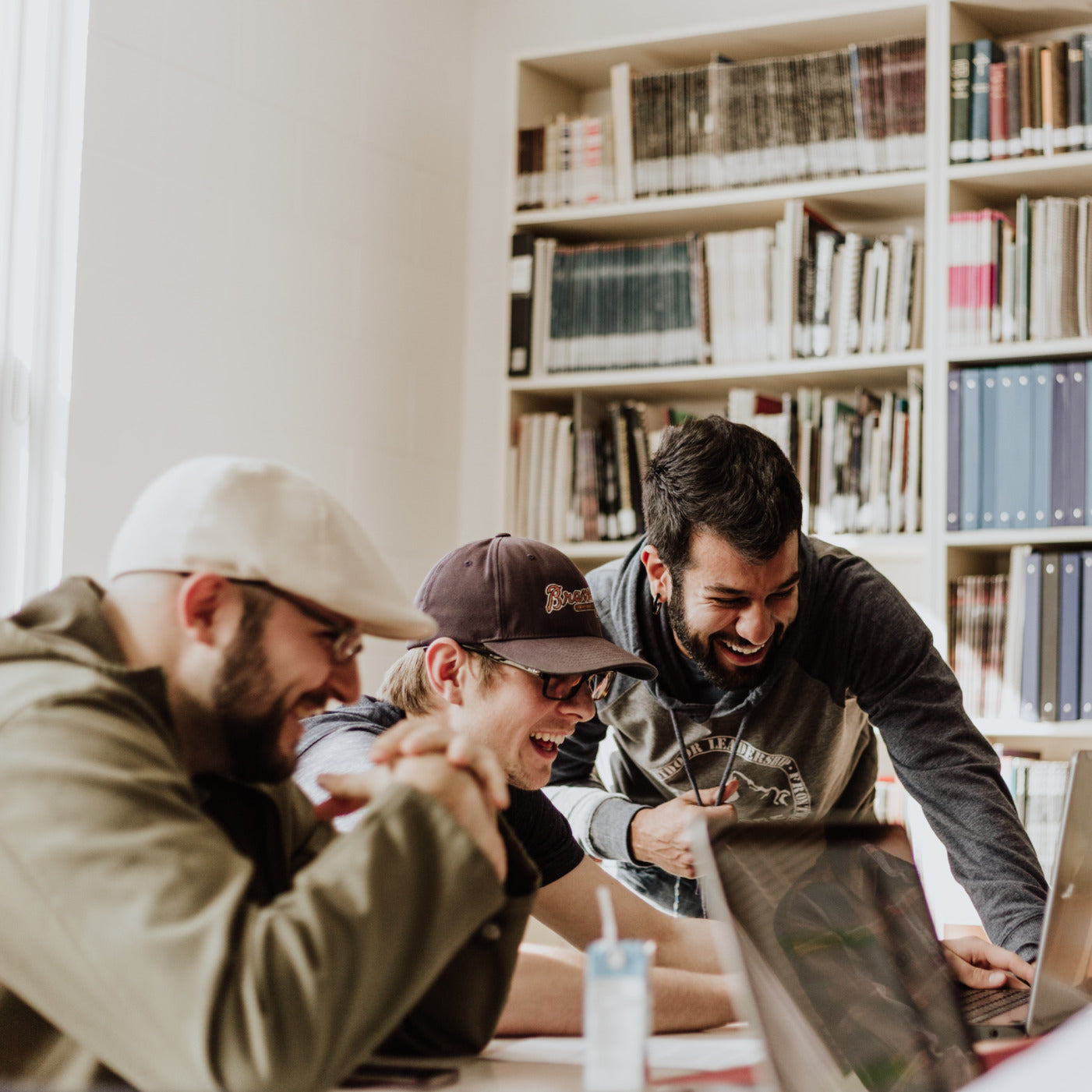 Unwrap Success: We are the College Care Package Experts.
Our care packages are thoughtfully curated with a variety of practical and fun items, including snacks, personal care items, study aids, and more. We offer a wide range of themes and categories to fit every occasion and personality, making it easy to send a little piece of home to your favorite student.